How mezzanine financing can help with owning an investment property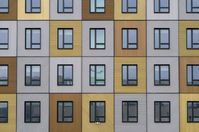 Purchasing and owning an investment property is a great way to make income and build wealth over time. However, the process is not always smooth, and the financial requirements are an essential aspect.
Unlike some other real estate investment forms, buying an investment property requires a significant amount of funding. Besides the initial capital, you need excellent qualifications, as lenders typically consider investment property mortgages to be higher risk than loans on owner-occupied properties. On top of it, it can easily happen that you can not secure a high enough loan, so you will need to find additional funding not to miss an opportunity. One of the most popular options when it comes to investment property financing are mezzanine loans.
With that in mind, here is what you need to know about how mezzanine financing can help you own an investment property.
The basics of a Mezzanine loan for investment property
Taking a standard mortgage loan is the most common investment property funding option among property investors. However, in most cases, mortgage lenders offer a mortgage that ranges from 50 to 75 percent of the property value. So what happens if you still can not reach the required amount to purchase the investment property?
Mezzanine financing is a great way to reduce the amount of money you need to complete the purchase. It can help you cover the difference between the equity you have to put into a transaction and the senior debt financing secured from lenders.
The reason why business owners turn to mezzanine financing is because it allows them to borrow a larger portion of their capital needs than doing it through a conventional loan. It is less dilutive than general or typical equity, offering a fixed part of the return. That means that the mezzanine debt is inferior to the senior mortgage but has a priority over the equity portion. In case of a non-payment, through a previously written warrant, the mezzanine lenders have the right to convert their loan into equity at a predetermined price per share.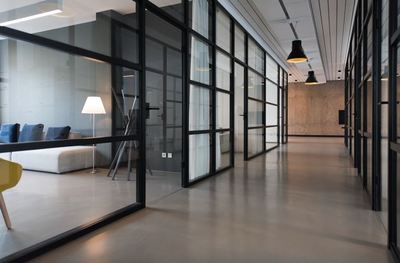 Top three benefits of Mezzanine financing for borrowers
There are a few crucial benefits for borrowers when considering mezzanine financing as part of the capital required for an investment property's funding. Here are the top three:
1.Bridging your financing gap
One of the most important benefits mezzanine financing offers is reducing the amount of equity required to fund the purchase of an investment property project.
Let's say you wish to purchase a 100 million dollar property. To do so, let us assume you can secure a bank loan that covers 75% of this purchase. Your out-of-pocket equity contribution covers another 15%. However, there is still 10% of the property's cost you must cover to purchase.
In this scenario, to not miss the opportunity, you have three options. One option could be to increase your equity contribution to cover the remaining 10%. However, increasing the equity contribution may not be feasible for you.
The second option can be to bring in additional investors to provide the required remaining equity. Yet, this situation often means equity dilution and a lower amount of control from the borrower's side on the property.
Now, the third and most attractive alternative is to utilize mezzanine financing. The reason that mezzanine financing works as a solution-oriented option is its structure - it is specifically designed to bridge financing gaps like the one in our example.
2.Reducing your equity participation
Let us relate to the example we gave in the previous section and assume that you have obtained a bank loan for (the maximum of) 75% of the desired property's cost, and you have your out-of-pocket equity contribution of 25%. If this equity contribution is feasible for you, you may wonder why you will ever consider mezzanine financing?
Experienced business-minded people know that there are many reasons why you may prefer to reduce the equity contribution of one project. One of the most obvious would be that the less equity you use for a property, the higher your returns will be. So, instead of giving a large amount of equity for capital, you can minimize your equity dilution while borrowing more than a traditional lender wants to lend.
Or maybe you have plans for several investment property projects. By reducing the equity contribution for one project, you can redirect the rest of the cash to another. The bottom line is that mezzanine financing helps you utilize your money in the best possible way!
3.Flexible financing
While mezzanine financing is more expensive than bank one, it is not as rigid. It provides excellent opportunities to shape amortization plans, agree on the borrowing rules, or specify particular repayment conditions.
It is very customized (even though it shares similar arrangements as bank loans) and typically does not require a lot of due diligence. What is even more remarkable is that it allows different features to be included as repayment options.
For example, borrowers can pay interest charges with cash or use equity-like instruments (like common stock shares, PIK toggles, etc.) to pay the lender. And why is this good news for you? Through having more relaxed and flexible repayment options, you will have more cash flow and time to scale up.
In Conclusion
Planning for and purchasing an investment property can be intimidating. That is why learning about as many financial options as possible and identifying what works best for you is crucial.
Mezzanine financing is not ideal for every scenario. Still, it is an excellent opportunity for businesses needing that "extra" finances to close a deal on an investment property after an initial lender has contributed with a loan.
Moreover, this type of financing provides a level of financial flexibility to borrowers unmatched by other capital forms. So, if you are on a mission to complete lucrative investment property projects, mezzanine financing may just be the right tool for you!