How to properly handle a relationship problem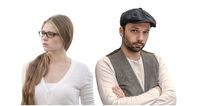 It is not always about the butterflies when it comes to a relationship. Most couples in love undergo several challenges and trials which either strengthen or sadly, end their relationship. If you're facing difficulties regarding yourself or with your partner's behavior when you two quarrel, it is important to settle it peacefully.
Below, tips on how to properly handle a relationship problem will be discussed. Whether it is about you, your partner, and your relationship, you will be properly advised on what you should do to make your relationship stronger as ever.
Just You And Your Partner
Do not let anyone meddle in your issues with your relationship. Whenever anyone other than you and your lover gets involved, it makes things more complicated. Sometimes, problems come out of nowhere and it is ironic that the particular time that it happens is when you are tired and busy.
In addition, know your preferred love language, and your partner's favored love language, too. This will help the two of you understand each other more and attend to your needs. A sample of this is gift-giving, and if this is your lover's preference, he/she will surely appreciate and treasure your gifts that you will give to him/her. Think of a bright, suitable gift that will please your lover.
Needing Space
This is the common reason that people often use it as an excuse to avoid their partner. Actually, needing space can be beneficial for both parties. Especially, if it is used to a good extent. Maybe in the last couple of weeks, the fights seem to be never-ending, and both of you feel tired and exhausted. Staying away from hurting each other with words can help you heal.
If you and your partner need some space, try to understand. But, bear in mind to never let the day end without the two of you resolve that problem, whatever may be. Sometimes, people can be overbearing when they are tired and busy. Definitely, it is not a reason to turn it over to your partner.
It should be you that is in charge of what you feel, not the other way around (not your feelings controlling you). If there comes a time when he's upset, don't be upset as well. Do not accompany his anger, as it will just end into a spiral of issues that both of you would not want.
Often, miscommunication happens when in chat messages or such. That's why it is important to know what to text when your partner is angry at you. Don't lash it out on your partner.
Work It Out
As discussed earlier, do not let the day end without you two making up and forgiving each other. Why is this important to make as a habit in your relationship? Because if there comes a time that you are just letting the days go by and let your pride overcome you, surely, you will definitely regret it in the end.
Have you ever thought of those times when you two are happily bonding with each other? Do you want to lose your lover just because of your pride? Certainly, it is a no-no.
Grow with each other, and fix yourself also along the process. Be humble and admit to your mistakes. And if quarrels happened, remember to really forgive one another wholeheartedly. No bring-ups of issues in the past as it will make it more difficult for both of you.
The Present Towards A Good Future
The thing that is important in the present moment. Let the past stay in the past. Anyone can change and improve. Work in your present with your partner and overcome the trials you will face along the way towards a good and promising future.
Be consistent with your actions. Do not let the sweetness fade even if time passes by. It is one of the key factors in building a strong relationship. Stay committed to each other.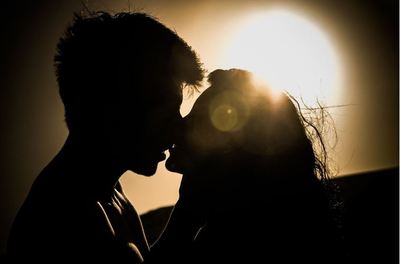 Communication Is The Key, But There Should Be Actions As Well
Talk it out. If you are open to one another, it will bring your relationship to a whole new level. Do not lie to each other. Of course, you should be understanding the needs of yourself and your partner as well. As you can see, a lot of variables need to be considered when you are in a relationship.
Be sensitive and fair even in an argument. Calmly talk and discuss the difficulties you both are facing, and let change of actions do the trick. Learn to compromise along the way.
If there are false promises and such, it is a different, serious issue that needs to be fixed. It is hurtful for the other party, too. Mistakes should not be repeated again and again. When you communicate, let your actions speak for yourself, too. Do what you say, will you?
Limitations
Of course, your first priority at the end of the day is yourself. Do not let your partner abuse you, especially if it's physical abuse. You should love yourself before you love another.
Don't tolerate cheating. If your partner really loves you, it will only be you and just you. He/she will never entertain others. It is okay to have friends and still maintain a social life with other people of the opposite gender but learn to value loyalty and faithfulness.
Spark It Out
At some point, perhaps you two ran out of things to do. This problem usually comes with years. You or your partner may be feeling dull and bored already. What you should do in this case? Make a list of things that you have not done yet, whether going to an adventure in London or playing that awesome, trendy game that you find on the internet- spark it out! Many options are available out there.
Love is not just about the ups, but being there in the times of downs, as well. Also, it is choosing to love and stay committed when it is getting hard. Moreover, some people may not realize but they are just in love with the idea of love.
Having someone there for them that cares for them makes them happy. Of course, that is not all bad, but it can be if you are just in love with the idea of love and you do not love the person. There is a chance that you will be easily swayed by the challenges when hard times come. Love is not just about the good times.
Although not all problems are discussed in this article, hopefully, you have found some advice that is helpful to build a stronger relationship and how to properly handle relationship problems.
Whatever problems you two, as a couple, are facing, remember to talk it out and find a solution. Maybe, right now, you are facing difficulties and struggling with your relationship. All you need to do is rest for a while, keep yourself calm, and work it out. Here is to a happier, stronger relationship. Blessings to both of you.