Enticing ideas for aspiring entrepreneurs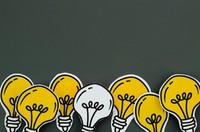 Do you want to start a business but have no prior experience in owning and operating one? Well, we've got you covered with a few awesome ideas to help you out. As long as you have the necessary skills to do the job properly, everything else will come naturally.
Before we start, you should know that you need to be open minded and willing to invest. Don't cheap out on certain things, but don't go overboard either. On the other hand, some of the ideas presented here barely require any prior investment. Anyway, we hope you'll find the solution that's right for you.
1. Pet Care
If you love animals, this business idea is definitely something you'll want to try out. All you need is some free time to take care of people's pets. Think about it. Many people have to go to work or on vacation and they have no one to leave their precious ones with. This is where you come in.
2. Digital Marketing
If you've worked in an ad agency or marketing company before, you should've already gathered some profitable skills by now. Since many businesses are moving solely in the online medium, it's high time you profit off this trend. After all, digital marketing is much easier to accomplish than offline marketing because you don't need to spend nearly as much money.
3. Writing and Editing Articles
Writing and editing are some of the best-paying or simple jobs depending on the type of task you're working on. Be it copywriting, content writing, or anything else in between, there's always someone who's willing to offer cash to someone who's good at it. And the best part is that you're usually free to make your own schedule and work from wherever you want.
4. Build Your Own Online Casino
Ok, this one is a little far-fetched from what we've talked about so far. However, if you've got a few million bucks to invest, you can earn some really high profits as long as you use a reliable gaming solution. Of course, there is more to it than simply investing and finding a good platform. Here are more details.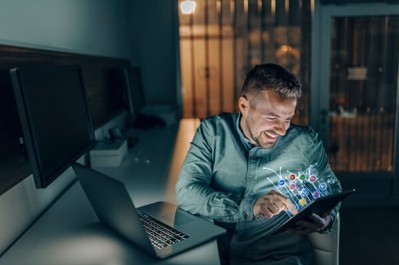 5. Fashion Consultant
You don't need to be a famous designer to make a business out of fashion. Many people are lost when trying to find their own style, and they're willing to pay big bucks to get some counseling from someone with an astonishing fashion sense. If you're the one, now's the time to shine.
6. Tech Help
Surely there's at least one person in your neighborhood that doesn't know how to install an operating system. Or a printer. Or even essential programs. You could always come to the rescue for a small fee.
7. Junk Removal
Got a truck? Good. Many people aren't willing to get rid of all the junk that's gathered throughout the years. That's where you and your truck come in. Help them pack the junk bags and start making runs for people. You could also extend your company to nearby college towns as well to earn even more money.
8. Babysitter
If you like kids and you know how to handle them, then babysitting might be a pleasant activity for you. There are loads of couples that have to be at work or on vacation at the same time so they don't have who to leave the kids with. So, what are you waiting for?
9. Interior Décor Specialist
You don't necessarily need a diploma to give people advice regarding their interior décor. If you've got a nice home, you could try taking a few pictures of it to put it onto your portfolio. If people like it, they'll be more than willing to pay you for some of your advice.
10. Pizza Parlor
Who doesn't like pizza? With or without pineapple, it's one of the most desired dishes in the world, so there's no way you can mess it up unless you actually mess up the pizza itself.