Three sports venues which are pretty special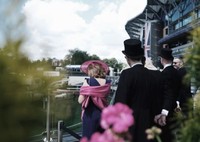 When it comes to travel, it is always nice to have a few places in the city or country you're visiting mapped out before you go. Sports fans never seem to have a shortage of places to visit on their travels, as they tend to have a fairly extensive list in mind across the various sports they watch.
If you are a sports fanatic or enjoy the occasional afternoon watching some competitive action under the sun, here are three venues you must visit at some point in your life.
Wimbledon
In tennis, Wimbledon is one of the four Grand Slam tournaments and seems to be the favoured location among the players. The event in London, England, has a more prestigious feel to it than the other three Grand Slams in the game. The impression of prestige potentially comes from the fact that it upholds many longstanding traditions such as its dress code, where the participants have to wear white on the courts.
Another reason could be Wimbledon's distinction as the only one of the big four events which is played on grass, where some players really seem to excel. For example, Roger Federer has won the tournament on eight occasions. So, considering Federer's previous successes, it's unsurprising that he is 8/1 in the tennis betting to prevail for a ninth time in 2021.
If you are familiar with Wimbledon, you will recognise Centre Court with its big roof as soon as you walk in. For those who are as yet unfamiliar and possibly going to visit, expect to see crowds flock to Henman Hill, which is an amazing place to lay on the grass and enjoy some of Wimbledon's famous strawberries.
Royal Ascot
When it comes to elegancy, few events can match Royal Ascot in horse racing. The annual five-day meeting not only sees the best Flat horses from around the world compete in their respective divisions, it is also a celebration of fashion.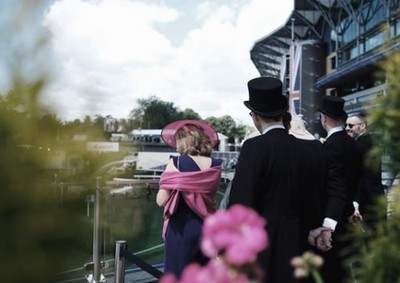 Ascot Racecourse in Berkshire, England, is one of the finest in the sport. It has a huge grandstand which opened as part of their redevelopment of the venue in 2006. This can rival any viewing platform across any sport around the globe.
Royal Ascot is attended by the Queen every year. You will get a glimpse of Her Majesty as she makes a procession along the racecourse before the start of racing. The colour of her hat each day is always a big talking point and is even something you can bet on.
Madison Square Garden
Known as 'The Garden', we're taking a trip across the pond to discuss Madison Square Garden in New York. This famous venue has hosted some of the biggest sports events in history. WrestleMania, Muhammad Ali vs Joe Frazier, and the NBA All-Star game in men's basketball have all taken at The Garden.
It is now the home of the New York Knicks and New York Rangers. The multi-purpose indoor arena also regularly hosts music concerts, so even if sport is not your thing, you can still find a reason to visit.
The Garden is situated right in the heart of Manhattan. So, while you are in the 'city that never sleeps', you can have a stroll around all the tourist destinations such as Times Square, Empire Building, and Central Park.
Enjoy your next trip wherever it is around the world. If it is to one of the above three venues, you are sure to create some fantastic memories.