Important things to consider when purchasing car insurance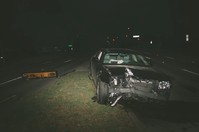 A study by the Insurance Research Council (IRC) estimated that about 12% of motorists were uninsured in 2019. Although it's mandatory in most states to have some kind of insurance coverage when driving, there are many people who try to forgo this expense. You need to understand how driving without insurance will affect you if you are going to go down this route. Furthermore, when purchasing insurance coverage, you need to be aware of what is covered by your policy so you are comfortable with the terms before commiting. Start by evaluating the risks involved and your legal liabilities, ensuring your insurance cover reflects your needs and your budget.
Know What Your Legal Responsibilities Are
To start, it's important to note that all states have financial responsibility laws. You can't legally drive in any state without demonstrating financial responsibility for damages or liability in the event of an accident. According to the law, you either need insurance or proof of ability to pay for damages and medical bills if you are met with an accident.
Motorists without insurance or proof of assets could face huge fines or have their car impounded. Moreover, if you're involved in an accident without insurance, your legal responsibilities could spell financial disaster for you. The problem with getting the stipulated minimum insurance is that it may not provide adequate protection if you're responsible for an accident. Repair bills and medical expenses of all parties involved may quickly add up, and your insurance cover may not be sufficient to cover the costs. If so, you could end up having to cover the expenses out of your own pocket.
Understand How Liability Insurance Works
If you cause an accident, your auto liability insurance cover will help pay to repair the other cars and property and any medical expenses incurred by others affected. If these costs do not exceed the coverage limit, you should be able to avoid paying for the repairs and medical treatment out of your pocket.
Understand How Liability Coverage Limits Affect You
When it comes to bodily injury from an accident, the insurance cover liability limit could be set per person injured or per accident. Bear in mind that if you go for a limit per accident, that will be the limit even if several people are involved in a single incident. For anything over and above, the other party could come after your assets.
How an Insurance Policy Covers Your Personal Expenses
It is mandatory in some states to have auto insurance to cover your medical expenses and car damages in the event of an accident where another driver is at fault, but is either uninsured or underinsured. It is important that you understand all the implications of this so that you are fully informed and sufficiently protected should the worst happen. There are no-fault insurance laws that may provide protection irrespective of whether the other party has insurance or not.
Don't be caught unawares when it comes to dealing with the fallout from an accident. No one wants to face unpleasant surprises in the aftermath of an incident. Discuss all the terms and conditions of a policy with an experienced insurer so that you get an affordable car insurance policy that's right for you.