Now is the best time to invest on stock market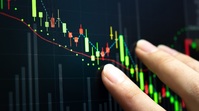 The adage "no time like the present" could not be truer right now when it comes to investing some of your hard-earned income—or perhaps stimulus check windfall—in the stock exchange. But if you are new to the game, where to begin?
Finding the Best Trading Platforms for Beginners
Where, when, and how to invest in stocks is a highly personal decision and one that should not be taken lightly. As with many innovations wrought by the Internet—and particularly by the upside of Covid-19 isolation and what this has meant for the stay-at-home consumer—getting started with online trading is much simpler than you might think.
There are some basic requirements to clear before you begin, such as having a Social Security number (SSN), driver's license or other form of identification, and a funding method such as a bank account. Once you have those basics covered, it is time to get down to the nitty-gritty of choosing the best trading platform for beginners by doing some research online.
Firstly, start by choosing an online broker that have no account minimum balance. Historically, this barrier to entry has never been so low; not that long ago you might have required at least $2,000 just to get started. Secondly, look for those brokers that take no commission for online stock trades. Some might charge for the trading of options and mutual funds, among other things, but you can get there later; it is essential for young or beginner investors to avoid starting out with a loss if the value of your share portfolio takes a dive and you are further hit by fees charged for adding to your stock positions.
"Retail investing, Streaming, and Creator Community Seeing Rapid Growth"
In your research for a suitable online broker, it would be wise to start building up a library of trusted news and investment advice sources. The more informed you are about a particular company, financial trend, or government policy change, the better you will be equipped to make smart choices about what stocks to buy and sell.
The Web sites of Forbes, Motley Fool, and Investopedia—among many others—have all very recently published informative articles rating several brokers, breaking down the pros and cons of each and making the decision of which to choose that much easier. Among those brokers that consistently appear in the top ten in these assessments are Robinhood, TD Ameritrade, Fidelity, Charles Schwab, and E*Trade. But don't just take anybody's word for it, do as much research for yourself and settle into a platform that works best for you.
Fintech start-up ShareVision is also a valuable resource for beginner investors, offering streaming content on stock markets, economic updates, and financial education. The company recently raised $2.1M in seed funding to scale its operations, empowering users to discover, reach out to, and communicate with a global financial community—and it's doing this by providing a previously impossible level of 24/7 access to finance professionals and enthusiasts.
By creating a profile, anyone can engage by watching informational videos from experts, view detailed presentations of financial results, and follow the journeys of popular traders through livestreams. With up-to-date news and live market analysis, ShareVision offers an all-in-one immersive experience that can be accessed anywhere at any time.
Commenting on the funding round, Amit Jay Shah, CEO (chief executive officer) said: "We have launched state-of-the-art streaming technology for a huge market, launching at a time when retail investing, streaming, and the creator community are all seeing rapid growth."