Things you need to do when in London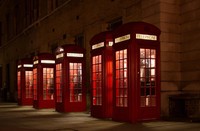 When people think of fun tourist cities to visit, London always comes on top of the list. The English capital is one of the most elegant and cosmopolitan places in the world you can visit. Whether you are a fan of culture, history, or simply want to have a good time, London will definitely have what you are looking for. If you are thinking of taking a trip to the English capital, here are some things that you must do before you leave London.
Walk in Hyde Park
If you are a fan of nature and want to experience authentic London, then taking a walk down Hyde Park can be a great adventure. Even though the weather can be a little gloomy in London on some days, the cold breeze hitting your face as you walk in the park surrounded by singing birds and vivid green trees will make you feel serene. You can even find a couple of cute squirrels running around between tree branches as you walk by so that you have a full natural English experience. Even if you are not a big fan of walking for long periods of time, you can rent a bike from one of the many bike stops around the park and cycle your way around the trees alone or with your travel partner.
Bottomless Brunch in Covent Garden
A big part of your cultural experience in London has to include food and drink. There are numerous places all over the city where you can go for a fancy bottomless brunch and try the English cuisine as well as have a drink or two. The great thing about bottomless brunches in the English capital is that they are not that expensive, but they will surely leave you feeling full. You can choose any brunch option you please depending on your personal taste as you will find various options out there, some even with nice views so that you can eat and drink while enjoying the beautiful scenes around you.
Boat Ride in the Thames
You cannot say you have truly experienced London until you take a boat ride in the Thames. The boat ride should take you around most of the city and give you a chance to enjoy the most significant monuments around the capital. You can easily get a ticket for the boat ride for a good price if you are simply after the sightseeing. However, there are more extravagant options for those who want to treat themselves to dinner with a view. Tourists usually get the chance to book their tickets online or in person so that they can choose the option that works best for them. Whatever budget you may have allocated for your trip, make sure you do not miss out on the boat ride.
Visit British Museum
London is a very historic city with numerous cultures wherever you look. If you want to learn all about the capital's history as well as that of all the affiliated cultures all in the same place, then a visit to the British Museum should definitely be on your list. The British Museum is one of the biggest in the country, and it contains antiquities and rare artifacts from all over the world. If you are lucky, you may even get to see a few rare artifacts on tour from other countries and experience so much culture and history all in the same place.
Try London Eye
One of the most iconic London landmarks is the London Eye. It is simply a must to visit the London Eye and hop on one of its carriages when you are in the city. The London Eye carriages will take you all the way to the top of the city, where you can pretty much see every inch of London and the horizon beyond. It is a unique experience that you will definitely enjoy, especially if you are traveling with a company, as you can all take pictures and have drinks up in the air.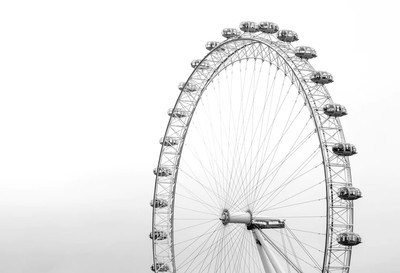 Visiting London can be one of the most exciting things you do in your lifetime. The English city is full of life and culture in a unique way that you will not be able to experience anywhere else in the world. Before you land in the British capital, make sure you plan your trip carefully and prioritize the most significant landmarks to visit before you leave, while leaving some room for adventures. Remember to immerse yourself in the British culture by experiencing the cuisine and natural adventures whenever you can to make your trip really memorable.