FINRA licenses and career in investments - important questions explained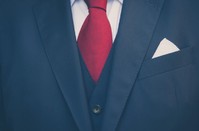 Investment banking is a very broad term that includes many different areas of finance. It's really important to know what you're getting into before embarking on an investment banking career. The investment banking industry is one of the most powerful and lucrative in the world. It's also one of the most competitive.
Unfortunately, for those who are not familiar with the industry, it can be difficult to navigate the different steps required to land a job. Whether you're looking for a full-time job or just want to know more about the industry, we've put together some of the most important questions and answers regarding investment banking and FINRA licenses.
Will I require a securities license?
Securities licenses are required for anybody who wants to advertise and sell assets. The specific license type will be determined by what investment the individual wants to sell, how he or she expects to be compensated, and the level of service desired.
Anyone actively participating in a firm's investment banking or securities activity must be registered with FINRA. Their responsibilities may include supervising, soliciting, or training those affiliated with the member.
How do I obtain a FINRA securities license?
To obtain a license, a person must first pass the SEI test administered by FINRA. Then you must be sponsored by a corporation that is a member of FINRA. Some businesses charge for a course as well as test fees. Then you must register for, study for, and pass a FINRA license examination.
This is not something you should prepare for alone, as the examinations can be very difficult. It's typically recommended that a full 80 - 100 hours be spent studying for each different license. Your best bet will be checking out reviews of the best FINRA exams and online prep courses.
Which securities license is required for investment bankers?
The Series 79 review assesses a registered entry-level representative's ability to do his job as an investment banking representative.
The Series 79 examination assesses each candidate's ability to perform the critical duties of an investment banking professional, such as advising or facilitating debt and equity securities through a private placement or a public offer, as well as fusing and acquisitions.
Aside from the Series 79, you will most likely also need to obtain a Series 7 and Series 63, as most states require the Uniform Securities Agent State Law Exam for persons who interact with stock companies. This criteria supplements the FINRA standards.
What are the costs of FINRA license exams?
The SIE examination costs $60. In order to get a securities license, a person must pass the SIE. After that, the individual license exams have differing costs.
- The Series 6 is $40
- The 7 Series is $245
- The 63 Series is $135
- The 65 Series is $175
- The 66 Series is $165
Am I able to take FINRA license exams online?
Online test delivery is available to candidates with open enrollment windows for the following exams:
Securities Industry Essentials (SIE)
- Series 3
- Series 6
- Series 7
- Series 30
- Series 31
- Series 32
- Series 34
- Series 63
- Series 65
- Series 66
To be able to test online, the candidate must first review the technological and administrative requirements. You can get more information on registering for online FINRA license exams from the official FINRA website.
What is the path to becoming an investment banker?
Analyst and Associate are the two major entry routes into investment banking.
Analysts are recruited from undergraduate programs at target institutions or other well regarded colleges (B.Com or B.A.) An analyst is often in the office for two to three years before being promoted, re-trained, or transferred to another position.
Associates work in the MBA and/or other graduate programs. Strong analysts can be assisted in associating employment, but analysts typically need to return to school before they can be promoted.
Associates do similar responsibilities to analysts, but are progressively taking on more responsibility and advancing themselves. Both roles need strong financial modeling and presentation skills.
On a broad scale, the role is part consulting, part sales and marketing, and part negotiation and business. Investment bankers are typically, but not always, recent high school graduates from prestigious universities. A commitment to education, rigorous study, and adherence to strict protocols is an absolute must for people interested in this career path. You can get more in-depth information on investment banker careers here.
While daunting, all of the hard work does certainly pay off. According to GlassDoor, the national average salary for an Investment Banker is $119,110 per year in the United States.