What is social trading?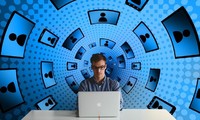 Current conditions in the financial markets represent a challenge for retail traders. Earlier this year major stock market averages posted some significant declines, triggered by weak US consumer confidence, relatively high inflation figures, and rising COVID-19 cases. However more recently stock markets were rising until the latest US unemployment data fell below expectations, which caused markets reacted negatively. Therefore, the future directional outlook remains unclear and in such conditions, traders need access to valuable data when making new decisions and social trading represents one of the options they have on the table.
Social trading explained
Social trading is a method enabling retail traders and investors access to trading ideas or market analysis resources published by other peers who have a better understanding of financial conditions or simply want to share their thoughts on how the markets could perform in the near future.
Using social trading traders have access to an abundance of information, an important feature for those that are still learning to analyze charts and spot accurate trading execution. This means it is possible to simply copy trades shares by members of the social network, or use them as additional guidelines, in tandem with one's trading strategy.
Where is social trading available?
The past several years saw exponential growth in demand for social trading services and the major brokerage houses have managed to adapt accordingly. TradingView's social network is one of the most popular in the world, given there are more than 30 million users on the platform.
One of the major CFD brokers that has made a TradingView integration is easyMarkets, a company with customers from all over the world. Traders can access their accounts via TradingView and access the social network, one-click trading directly from the charts, and take advantage of numerous analysis features.
Many traders are active on the Social network and post technical analysis for a variety of instruments, including FX, stocks, indices, commodities, or cryptocurrencies. That is a place where beginners can get more insights from experienced traders and use the information to make better trading decisions.
Main benefits of social trading
Among the most important benefits of social trading, it would be critical to highlight traders' ability to get live feedback in the open market. Reading and watching webinars, as well as learning the basics of fundamental analysis should be done, yet trading skills can only be developed by actively trading, making mistakes, and seeing what changes must be done.
Social trading is encouraging traders to have a rules-based approach when trading the markets, and not rely on hunches, intuition, or impulsive decisions. All of these eventually lead to a lot of painful mistakes.
Regardless of where the markets are headed, social trading turns out to be a potentially useful way of understanding technicals, especially when viewing ideas shared by experienced traders. A platform like TradingView is where a lot of traders are gathering and this brainstorming can be valuable for those that still have some things to learn.