Thinking about changing your career path? Here are some good options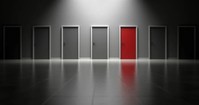 Setting out on a certain path and then deciding you want to change it can be a scary and exciting thing. It's amazing because you're taking control and setting your life in a new direction that can make you feel more fulfilled, and it's scary because you might feel like you're leaving a sure thing behind and stepping into unknown territory. It's important to remember that there are so many career paths out there, and each of them has ups and downs for people interested in them. With that in mind, here are some ideas to think about if changing your career path seems like the right choice for you!
1. Helping Others
A lot of people with corporate jobs find that the trouble with their career isn't that they dislike their work, but that they find it difficult to feel fulfilled or that there's a disconnect between what they do and the impact of their work.
One way to address this is by trying out a job where you can be helping others! There are a lot of careers in counselling that are compatible with different skills. From relationship to financial counseling - there's likely to be a niche in this career path in which you can use your acquired skills while also impacting peoples' lives more directly.
Of course, as with any profession, it's important to always look at ways in which you can advance your career. You can do so by researching the different credentials you need to get in your field, and when it's time to advance be sure to think about ways you can use what you know to help yourself land a new position.
2. Fashion
If you're someone who is creative and loves to stay up-to-date with what's in fashion, this can be a great option for you. In the past few years, online design blogs have been taking off because they make it easy for people around the world to learn about new clothing trends and designers with ease. When it comes to a career in fashion, you can try pretty much anything from photography, blogging to designing. If you're interested in starting your own fashion enterprise, it's important to take the time to think about what you have to offer and how you would stand out in the industry. As with many other options, fashion is a broad industry that has many niches you can occupy, so be sure to do your research before settling on anything.
If you have metalworking skills and would like to turn them into a career, you might be interested in creating jewelry. If this is the case, think about what kind you'd like to make, and how to market it in a way that will yield the best results.
3. Online Jobs
One of the best decisions you can make is to learn about online jobs. The internet has opened up so many opportunities for people who would like to work from home, or just don't want to commute into an office every day. Online jobs are great because they allow flexibility.
You can take online jobs and do work that's easy to fit into your schedule. There are plenty of people who work part-time, full-time, or just a few hours a day from home. The best thing about working from the comfort of your own home is you can do it around any schedule! It even makes it possible for you to spend time with family and friends. Again, there are plenty of options when it comes to online jobs, and choosing the one for you would depend on your skillset. From editing and design to writing and transcription - there's plenty of online jobs that you can excel at!
IT jobs are always popular, and that's because the internet and technology continue to grow and evolve each day. As that happens it opens up more opportunities for those who want to work in this field. If you're someone with a knack for computers and anything tech-related, consider learning about IT jobs and how you can use your skills to get a job in this field.
4. Repair Worker
With the evolution of technology comes wear and tear on many pieces of equipment. With that in mind, there's always a need for people to fix these devices once they break down or stop working properly. Apart from that, there are always homes in need of certain repairs, which means that repair workers are extremely valuable because they ensure things work smoothly for as long as possible! There's something to be said about fixing something with your own two hands in a way where you can see the results immediately.
The gratification you get from doing this type of work is unlike any other career. Not only is this an important job because it helps prevent many things from breaking down, but it's also important because people can rest easy knowing their home is in good hands. Once you get started, there's even an option of starting your own business as a repair worker. If you're someone who's interested in this type of work, it can be well worth looking into as an option for your future!
5. Personal Trainer
There's nothing quite like the feeling you get after working out and staying healthy! If that sounds like something you would enjoy doing, consider becoming a personal trainer! There are many benefits to doing this type of work. It's great to be able to use your skills outside the office or home - and what better way than helping others while also improving your own health!
At the end of the day, personal training is a rewarding career for those who want to help others. It can be a challenge at times to keep your energy up, but this is the type of profession that always feels good after spending time with clients who are looking to improve their health.
6. Interior Design
After all, nothing feels better than creating something beautiful. Interior design is a great option for anyone who feels passionate about spaces and how they work together.
Designers are always needed in the world because everyone wants their home to look beautiful! This profession allows you to pursue that passion and create things that can really change people's lives in terms of how they feel when walking into a space. There's nothing quite like the feeling of seeing something you've designed and created for someone else, and knowing that it could contribute to their happiness or comfort level!
There is always learning involved in interior design. This means taking time at school and working hard to learn about this field. You never know when an opportunity to use your skills might arise, and it's always good to be prepared!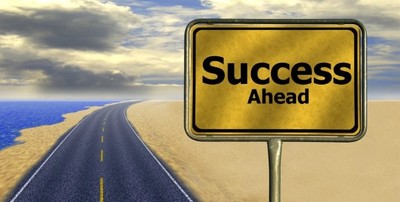 And there you have it! Some of the best career options for those who are thinking about changing their career path, and we hope we've given you some ideas to consider. Whether it's one of these options or something new entirely - your future is bright and full of potential, all you need to do is decide what that will be!