Features of good downloaders for PC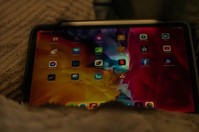 The use of Facebook and YouTube has become quite common and almost every other person is using these applications for several purposes. The connectivity and networking of people have increased by using such platforms. The sharing of videos and other documents is also the main function that these apps offer but sometimes it becomes difficult to download the videos from Facebook and YouTube to your PC and thus your data sharing capability gets limited. Different companies are offering Facebook downloaders for both your mobile phone and PC and also you can use different apps to help download YouTube videos to PC and get your work mode going on. Video downloaders are software used for downloading videos from several movies as well as from different streaming sites. Video downloader software can help you to grab and save video clips in different resolutions like 720p, 1080p HD, 4K 4096p, etc. It also permits you to download multiple videos concurrently. While choosing downloaders for PC, you need to look for some key features given below.
Basic Features that a Good Video Downloader for PC Should Have;
- Download MP3 from YouTube
- HD videos and sound
- Downloading playlists from YouTube
- MP4 extraction from a video
- Compatible with your PC Windows
- Live stream while watching
- Videos from RuTube
- Simultaneous downloads
Video Downloader for PC should be equipped with;
Infinite Downloads
Your downloader should have the capacity to download videos an unlimited number of times.
Exceptional Download Speed
Your PC downloader should allow transferring files fast. Even if you want to download heavy files from different sources at the same time, your downloader should provide you with the authority to perform it.
Sites to Download From
A downloader should not only download from YouTube but there are several hundreds of famous websites that your downloaders should support, such as Facebook, Vimeo, Tik-Tok, Twitter, Tumblr, etc.
Safe and Spotless Services
When you download any program from direct websites, it may pose a threat to your PC. Often viruses are accompanied by free downloaders causing a risk to your safety and security. Make sure your downloader is free of such viruses to experience a danger-free experience.
Windows and macOS Compatibility
Some downloaders are incompatible with Windows or macOS making it difficult for you to administer them. Your video downloader app should have PC and Mac versions. Both should have all the functionality and should share the same benefits.
No Upsetting Ads
While viewing videos on YouTube or most other websites, we have to watch the ads as well which most of us just want to skip. Your downloaders should be smart enough to eliminate the ads while you download the video so you can watch your video without any disturbance and trouble.
All Rounder Functionality
Downloaders for PC should support the alteration to MP4 and MP3 set-ups. Quality of the outcome videos should be selectable to be chosen by you, like SD, HD, FullHD, 2K & 4K or any other should be supported. Also, your YouTube video downloader software for PC should allow downloading the whole YouTube playlist, and not only one particular video.
Multiple Language Provision
The interface of your video downloader for PC should support different languages. It might not be a feature that you are looking for, but for a good and interactive downloading session, the downloader should communicate in different languages as well so that a larger customer market can use the app.
Enjoy Your Videos
Facebook and YouTube are two platforms where people often watch videos and enjoy themselves. It is researched that 53% of people watch videos online for entertainment and to get inspired, while 28% of people watch online videos for relaxation or to escape from stress, 21% people watch to learn something, and 14% watch as a hobby. In daily busy routines, we often don't get time to watch videos or scroll our screens for long to search for our favorite video that we always want to watch, thus by using video downloaders we can save our videos and watch them later on whenever we get time.