Identity verification methods to combat fraud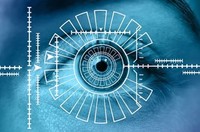 The COVID-19 pandemic saw a rise in identity theft as phishing emails and unsolicited robocalls increased in frequency. The theft of social security numbers resulted in higher numbers of false claims being made, while lockdown periods saw a rise in marketing scams and changed shopping habits, resulting in more people shopping online and falling victim to card fraud via digital payment methods.
Cybercrime is predicted to cost the world $10.5 trillion USD annually by 2025, and as fraudsters continue to find new ways of breaching security protocols, cybersecurity remains high on the agenda of most businesses.
As identity fraud becomes increasingly sophisticated and common, identity verification methods are required to be more secure and reliable, ensuring the person on the other end of the transaction is who they say they are. This article will explore some of the ways identity verification methods are being used to combat fraudulent activity.
Biometrics
The increasing pace of technological advancements has brought biometric technology into many people's lives, with many smartphone devices or home security systems requiring fingerprint or facial recognition to activate.
This shows no sign of slowing, with the global biometric system market estimated to reach $65.3 billion by 2024, signaling the key role biometrics will play in identity verification. Some of the ways biometrics are currently working to verify identity include:
- Travel: Facial recognition technology is being used in the airline industry to authenticate the identity of travelers, enabling them to bypass lengthy security procedures and make for a more seamless airport experience.
- Banking: Biometrics are being increasingly used to verify the identity of users especially in relation to Know Your Customer (KYC) and Anti-Money Laundering (AML) checks, as well as to safeguard client data and funds.
- Classified areas: In combination with passwords or PINs, biometrics are used in high-security areas such as vaults, banks, laboratories and secret service buildings to protect information and assets.
Scanning Software
Scanning software is also being deployed by many online businesses and financial institutions to verify client or customer identity. Card scanner technology can not only streamline transactions but also help to fight fraud by being able to detect fake or forged images through changes in color, text or pixelation. ID scanning software is another fast and reliable solution for verifying identity through the capture of data such as passport information via a webcam or smartphone.
The speed and accuracy of this method also eliminate the need for businesses to store documentation verifying customer identity. ID scanning also eliminates the risk of human error through inaccurate data entries. The benefits to business cannot be underestimated, with IBM reporting that the annual cost of poor quality data to the U.S alone is $3.1 trillion.
Scanning software can play a key role in reliable identity verification, making it a helpful tool for many businesses. As the methods of cybercriminals continue to evolve, the need for businesses to outpace them in order to keep customer data safe will require the continual evolution of identity verification technology. As this article shows, it seems those efforts are well underway.