Useful property marketing tricks that every broker needs to know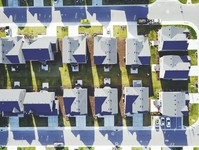 If you're a real estate broker, then you know that marketing is key to your success. Without a solid marketing plan, you will not be able to find new clients or sell properties. In this blog post, we will discuss some useful property marketing tricks that every broker needs to know. These tips will help you attract more leads and close more sales.
Live Video Open Houses
The idea behind live video open houses is to use technology and specifically the internet to market a home for sale. There are many advantages to using a live video event instead of just posting photos online. A live stream can generate more interest because it gets people engaged more than static images alone would do. There's no need for an appointment or even driving around looking at homes that may not fit what you're searching for. With the expertise from a real estate broker and the help of a video production company, live open houses can be exciting. The process is easy and fast and helps you get the right information about a potential home without wasting your time or gas money.
The best part of this new way to view homes for sale is that you can enjoy it from the comfort of your own home and even ask questions in real-time, unlike a previously recorded video tour that only allows you to watch what's been posted on YouTube which may be outdated by the time you see it. It also allows more people who aren't able to make appointments during their busy schedules but still want some insight into whether they should take off work early one day just so they have enough daylight left after driving there first thing before heading back later tonight.
Facebook Advertising
Facebook advertising is a great way to reach your target market. With Facebook's vast user base, you can narrowly target your audience based on their interests, demographics, and behaviors. This makes Facebook advertising an affordable and efficient way to reach your target market. Additionally, you can create custom ads or use pre-made templates depending on your needs. And don't worry, you are only charged for results.
Instagram Influencer Marketing
Essentially, influencer marketing is the process of partnering with key individuals who have a large following on social media (usually Instagram) and leveraging their influence to promote your brand or product. The rationale behind this strategy is that these individuals have already built up trust and credibility with their followers, so when they recommend something, people are more likely to take notice.
Now, if you're thinking about implementing an influencer marketing campaign, there are a few things you need to keep in mind. First, it's important to identify the right influencers for your brand. Not all influencers are created equal, so you'll want to make sure you partner with someone who is a good fit for your company and your target market. Second, you'll need to come up with a strategy for working with these influencers. This could involve anything from providing them with products or services to review or giving them money to promote your product on their account. Whatever approach you take, be sure to communicate your expectations and goals upfront. Finally, don't forget about tracking and measuring results. You need to track how much reach the campaign generates as well as how many people take action as a result of the influencer's promotion. This information will help you determine whether or not the campaign was successful and how you can improve upon it in the future.
Google AdWords
With Google AdWords, you can create targeted ads that will appear when people search for terms related to your business. This ensures that your ad reaches the right audience, and helps you get more leads and conversions.
You can also use AdWords to track how well your ads are performing and make necessary adjustments to improve their results. By using Google AdWords, you can get more exposure for your business and see better results from your marketing efforts.
LinkedIn
LinkedIn is a powerful business-focused social media site. It can be used to connect with other professionals, promote your business, and find new leads. Here are some tips for using LinkedIn effectively. Make sure your profile is complete and up-to-date. Include a photo, your professional headline, and a summary of your experience and skills. Connect with as many people as possible. The more connections you have, the more opportunities you'll have to network with potential clients or partners. Use the search feature to find potential clients or partners. You can search by keywords, job title, company size, or location. Share articles and insights that will be helpful to your audience. This will help you build credibility and show that you're an expert in your field. Promote your business on LinkedIn. You can create a company page, post updates, and promote products or services.
Real Estate Direct Mail
Direct mail marketing is an effective method of reaching out to your target audience. However, it can be a hefty investment if you want to send postcards and other direct mail materials without fail regularly. Luckily, there are plenty of cost-effective ways that you can do real estate marketing using traditional mails. If you're looking for the most budget-friendly but still effective option, then sending letters would be your best bet as this will only require the cost of paper and stamps without any additional fees such as graphic design costs or printing charges. The main benefit of this strategy is if done right, it could potentially generate more leads than what other methods bring in while keeping your budget under control at all times. You just need to make sure that you're personalizing each letter and targeting them correctly to the right people.
You can also use this type of marketing for targeting expired listings or rental properties. A study by the USPS shows that mailers achieve a response rate of almost 20% when sent to homeowners who have recently lost their homes to foreclosure. That's an impressive number worth taking into account if you want to invest in real estate direct mail.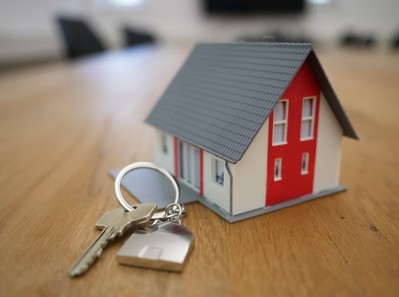 So there you have it, six useful property marketing tricks that every broker needs to know. By implementing these tips into your marketing strategy, you can attract more leads and close more deals. So what are you waiting for? Start using these techniques today.