Timekeeping for Small Businesses: How to choose the right software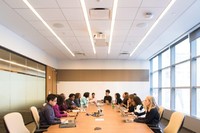 Effective time management is critical when running a business. It helps you pay employees according to the number of hours they rendered for work, thus increasing their morale and productivity.
While it is possible to do timekeeping manually, this option is often time-consuming, prone to errors, and lacks accountability. Fortunately, investing in a time tracking software solution can help you pay for accurate hours worked, increase efficiency, and keep your employees motivated.
However, to make the most out of your investment, you must find the right time-tracking software solution. But what makes a time tracking tool suitable?
Features
When choosing the best time clock software, you must go for one whose features match your unique business needs.
But first, the right software must efficiently fulfill its primary function – time tracking – to help you track workers' time accurately and automatically.
The time tracker tool you pick must also allow multiple punching in/out if you have employees in the field, and even better, make it possible for you to send alerts to remind employees to punch in/out.
Other essential features you might want to consider include:
Invoicing and Billing
A good time tracking software should be easy to integrate with your current invoicing system. You can also go for one with built-in invoicing and billing features, especially if you are a small business and are not looking to outsource these services.
Tracking of Projects and Clients
The right time tracker tool for small businesses must allow you to track how much time your employees spend on each project. Also, the time tracking software you choose must allow all users to add project information to ensure all team members are on the same page.
Reports
A decent time tracking software must allow the creation of different reports to give insight into things like time worked, expenditures, and invoicing.
In addition, make sure the time-tracking program of choice allows you to export, print, or share reports with supervisors and other team members easily.
Although software can do all these, users must have the appropriate training to generate and use reports effectively.
Your Budget
Budget is one of the essential aspects that organizations consider when purchasing a timekeeping solution. Usually, the software budget comprises its initial price, implementation, upgrade, training, and support costs.
That is why you need to look for a time tracker tool whose features match your budget.
However, bear in mind that the cheapest software is not necessarily the most fantastic option since it may lack critical features.
A good rule of thumb is to go for a top time tracker app that provides you the most value and delivers a more significant ROI.
Your Employees
When choosing an automatic time management solution, you must have your staff in mind. After all, your employees are the ones who will use the tool.
Therefore, ensure they acquire the training and resources required to use the software solution effectively.
More importantly, be sure to pick a time track tracker solution that can perform the specific functions your workers need, give them the desired results in the preferred format, and meet the necessary security standards.
Support
Many timekeeping software vendors offer in-app user guides and learning materials to help users effectively utilize various features of the solution. However, it is not uncommon to run into problems that you may not solve on your own.
For that reason, make sure that you choose software whose provider is available 24/7 to offer live support when you or your team have an issue.