Simplifying the home buying process: Essential professionals to guide your journey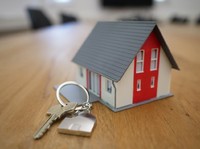 Buying a home is one of the most significant investments you will make in your life. The process can be complex and overwhelming, especially for first-time homebuyers. However, having essential professionals on your team can simplify the process and ensure that your home buying journey is a success. In this article, we will discuss the importance of professionals in guiding you through the home buying process and making it as stress-free as possible.
Financial Advisors
Financial advisors are crucial in the home buying process, offering personalized guidance to ensure you make sound financial decisions. They assess your current financial situation, future goals, and risk tolerance, helping you create a budget that accommodates your desired property while maintaining long-term financial stability. Additionally, they can provide valuable advice on mortgage types, interest rates, and tax implications, empowering you to make well-informed choices that align with your financial objectives.
Buyers Agent
A buyer's agent is another essential professional who represents the buyer's interests in the home buying process. They work exclusively for the buyer and can help them find homes that meet their specific needs and budget. A experienced buyer's agent can also provide valuable advice and guidance on negotiating the price and terms of the sale.
Real Estate Agent
A real estate agent is an essential professional who can help you find the right home for your needs and budget. They have in-depth knowledge of the local real estate market and can guide you through the process of making an offer, negotiating the price, and closing the deal. A good agent will also help you navigate the legal and financial aspects of buying a home. They will act as your advocate and negotiate on your behalf to get you the best deal possible.
Appraisers
Appraisers play a crucial role in determining the accurate market value of a property, ensuring you are paying a fair price. With their extensive knowledge of local real estate markets, appraisers meticulously evaluate the property by examining its size, location, condition, and comparable sales in the area. Their unbiased analysis offers invaluable insights, helping you avoid overpaying and providing a solid foundation for mortgage approval.
Home Inspector
A home inspector is a professional who can evaluate the condition of the property you are interested in buying. They can identify any issues or potential problems, such as structural damage, electrical or plumbing issues, and pest infestations. A home inspector's report can help you negotiate with the seller and make informed decisions about the property. It's essential to hire a qualified and experienced home inspector to ensure that the inspection is thorough and accurate.
Mortgage Broker
A Central Coast mortgage broker is another essential professional who can help you secure financing for your home purchase. They work with multiple lenders to find the best mortgage rates and terms for your needs. A mortgage broker can also help you understand the different types of mortgages available, such as fixed-rate and adjustable-rate mortgages, and help you choose the one that's right for you.
Insurance Agents
Insurance agents are indispensable in helping you protect your new home and investment. They specialize in identifying the best insurance policies to cover potential risks, such as natural disasters, theft, and liability issues. By assessing your unique needs and comparing various insurance providers, these experts ensure you receive the most comprehensive and cost-effective coverage. Partnering with a knowledgeable insurance agent not only provides peace of mind but also safeguards your financial future in the event of unforeseen circumstances.
Interior Designers and Architects
Interior designers and architects are instrumental in transforming your newly-purchased property into a dream home that reflects your personal style and needs. These professionals possess the expertise to optimize space, functionality, and aesthetics, ensuring your living environment is both practical and visually appealing. Collaborating with interior designers and architects during the home buying process allows you to envision the property's potential and make necessary adjustments, ultimately enhancing the value and enjoyment of your new home.
Conveyancer
A conveyancer is a licensed professional who can help you navigate the legal aspects of buying a home. They can review contracts, conduct title searches, and manage the transfer of ownership. A conveyancer in Melbourne can also help you understand any legal obligations or restrictions associated with the property. They ensure that the transfer of ownership is smooth and free from any legal issues.
Final Thoughts
In conclusion, having essential professionals on your team is crucial when it comes to streamlining the home buying process. A real estate agent, mortgage broker, home inspector, conveyancer, and buyer's agent are all essential professionals to have when buying a home. While some of these professionals may not be required by law, their expertise and guidance can help you avoid costly mistakes and make informed decisions about your home purchase. Therefore, it's crucial to assemble your team of professionals before embarking on your home buying journey to make sure that it's as stress-free and successful as possible.