Three Critical Mistakes Business Owners Must Steer Clear Of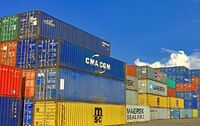 For business owners, efficient shipping processes are the lifeblood of successful operations. A well-executed shipping strategy ensures that products reach customers on time and in pristine condition, fostering positive customer experiences and long-term loyalty.
However, shipping mistakes can be costly, leading to dissatisfied customers, financial losses, and damage to your brand's reputation. As a business owner, it's vital that you pay attention to shipping logistics every step of the way to ensure that there are no mistakes made in the process.
Read on to discover three shipping mistakes that you'll want to avoid at all costs.
Neglecting the Quality of Packaging
One of the most detrimental shipping mistakes business owners sometimes make is neglecting the importance of high-quality packing. When it comes to protecting your products during transit, cutting corners on packaging materials can have disastrous consequences.
Fragile items must be appropriately cushioned with materials like bubble wrap, packing peanuts, or foam inserts to prevent breakage.
For heavier or bulkier items, ensure sturdy corrugated boxes that can withstand the rigors of shipping.
Avoid using damaged or previously used boxes, as their structural integrity may be compromised and weakened, leading to product damage in transit.
Invest in custom packaging solutions, when necessary, tailored to the specific dimensions and fragility of your products.
Ignoring Available Shipping Carrier Options
Selecting the best possible shipping carriers can drastically impact your shipping efficiency and costs. One common mistake it sticking to a single shipping carrier without looking into alternative options.
One of the best and most effective ways to protect your cargo over long distances is to use steel shipping containers.
Shipping containers are built to withstand extreme weather conditions, so your goods will be kept safe from wind, water, and other outside forces, and they'll be securely tucked away from predators and theft with handy lock boxes.
In fact, the right shipping containers will come with their own security cameras so you can always keep a close eye on them.
Shipping containers also come in a variety of sizes — typically 20 ft or 40 ft, so you can customize the containers depending on the capacity of your cargo.
Forgetting Customs and Duties for International Shipping
Expanding your business to the international level is exciting, and it also comes with a whole new set of challenges and rules related to customs and duties. A major shipping mistake is overlooking or underestimating the complexities of international shipping regulations.
If you're shipping internationally, always remember to research the customs regulations and duties of each destination country.
Ensure that your products comply with local requirements to prevent customs clearance delays or unexpected costs for your customers.
It's also critical to provide clear and accurate product descriptions on shipping labels to facilitate easy customs clearance processes. You may want to consider partnering with a reliable customs broker or international shipping expert.
Such experts can guide you through these potentially challenging processes and help with paperwork.
If you can avoid these mistakes by ensuring your cargo is packaged properly, shipping in the best possible storage container, and avoid international customs laws, your business's shipping logistics will be smooth and efficient.