Hidden French Gems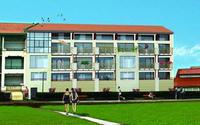 Sharon Hill, Director of Your French Property gives a run down of the French property market and its hidden gems.
Whilst increases in prices in the French property market have slowed, prices are still increasing notably in the cities such as Lyon and Strasbourg, and in coastal areas where a real shortage of accommodation is apparent.
The market slowed off in the run up to the French presidential election, which is a normal occurrence, but has since picked up and the future looks promising due to the new president, Mr Sarkozy's planned reforms. For those purchasing their main property of residence he has introduced a tax reduction of 20 per cent of the mortgage interest paid annually up to 1500 Euros per year per couple, or 750 Euros per year for a single person during the first five years after the purchase and of the mortgage. Inheritance tax has also changed, with the surviving spouse no longer paying inheritance tax. Mr Sarkozy wishes to encourage French residents to purchase property and to become a nation of home owners like the UK.
These reforms are expected to boost the French property market in the coming years as more and more people are encouraged to purchase property, which will also attract foreign investment. This coupled with French lenders improved flexibility and less rigid approach will allow more people to purchase a property. In 2005 the average age of people purchasing an apartment was 43.5 according to the French chamber of notaries. 18 per cent of our clients are aged between 30 and 35 and live in the South East, so it just shows that more and more young professionals are highly attracted to the property market despite the ups and downs we have seen over recent years.
With the famous "loi littoral" in France, developers are not allowed to build on the coastline and therefore developments on the beachfront are extremely rare and sought after. Despite a general slow down in the French market, coastal areas are continuing to see the highest increase in property prices, as buyers rush to secure property as a main place of residence or a holiday home, but also with the outside interest of foreign purchasers such as the Brits.
YFP are currently selling a beachfront development in the Atlantic resort of Mimizan Plage where prices rose by 12 per cent last year alone and are expected to continue to increase with the current trend in France for coastal properties, fiscal advantages and also the improvements of the resort itself. Prices start from 181,400 Euros. Bordeaux and Biarritz airports are both less than 90 minutes away and are serviced by Easyjet and Ryanair.
Loire Atlantique and Southern Brittany are also coastal hotspots, property prices rose by an average of 21 per cent in 2006 in the area surrounding La Baule. A lack of properties on sale in the Morbihan area means that prices are tending to rise rapidly as it is a sought after area. YFP are currently marketing properties for sale in a delightful seaside residence just 20 metres from the beach, located on the Presqu'île de Quiberon in Brittany. Prices start from 205,500 Euros.
France remains a popular destination for tourists from the UK and Ireland due to its proximity and flights with low cost airlines. We are seeing more and more requests for new build coastal properties as opposed to existing houses and renovation projects, as new build properties present a good solution for those looking for a holiday home due to the low maintenance and building guarantees offered.
France has everything a Brit could ever dream of, 45 per cent of our clients buy in France because of the fantastic lifestyle that it has to offer, not to mention the amazing climate compared to the UK's unpredictable weather, particularly this year's tragic monsoon summer. With Sarkosy's changes, prices on the up and property bargains still to be had France is still a viable and stable option for Brits to look into for a long term investment.
For further information visit your-french-property.co.uk.