Bank of mum and dad is open for business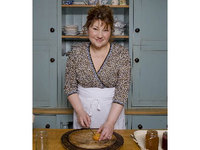 One in five university students will be living with their parents in the coming academic year, showing while some banks may have suffered during the recession, the 'Bank of Mum and Dad' is alive and kicking.
A survey of undergraduates has found that while 42% will be living in private rented accommodation nearly one in five (18%) will be living at home with their parents, with or without paying rent.
It appears students under-estimate how costly rent can be (18%), with energy bills (14%), text books (14%) and tuition fees (11%) also proving more costly than expected.
The research by Wilkinson shows over half of parents (52%) will also be involved to some extent in kitting out their off-spring for the new term.
But while students and parents alike may be feeling the pinch this year, it seems for those moving into student accommodation, style and quality will not be compromised: nearly half (46.3%) plan to buy new kitchen equipment - cutlery, mugs, pots and pans, tea towels, utensils - for their new home, even if their student house was already furnished.
Bigger items are 'a must' too; a third (29.1%) plan to replace the mattress in their furnished flat, and just under a quarter (24.4%) will replace the entire bed!
The survey shows even with the support of their parents students are having to resort to other means to fund their university days. Almost three quarters admit to planning to take out a student loan and almost a fifth (17%) are planning to rely on credit cards, overdrafts or other personal loans.
Jane Furnival, dubbed 'Queen of Thrift' by GMTV and The Guardian, presenter of BBC-1's Smart Spenders, and author of Smart Saving Tips and the Mr Thrifty books, says: "I'm the mother of two students. One is thrifty and one is not! So I have inside info on how students can make it through college without going broke. Check out my top tips below:
"Keep calm and carry on' is great advice when you feel panicky about money. With a bit of planning from everyone, you can get through it, with some cash left for having a good time too.
"If they can't offer much cash support, parents can give knowhow and practical help. Grandparents and family friends: give cash for birthdays and Christmas, and send cakes!
"Student loan repayments only kick in when you're earning and you repay a few pounds a week. Also, two-thirds of students are eligible for £3000 a year of free government grants – separate from loans. There are hardship funds, scholarships and sponsorships, too, so ask.
Jane has revealed below her top tips for parents of students:
1. Go through the budgeting basics before they leave, as they often think mobiles and clothes are most important. I find putting sums on paper cups is helpful. Rent, £60 per week on average. Food, £40. Tuition fees, £3145 per year.
2. Teach them how to cook! That way, they avoid expensive micro-meals and fatty takeaways. Nothing fancy - but good food based on low-cost ingredients, like eggs and veg, will help them save money and stay healthy.
3. Check out your house insurance to see if you can add your student's stuff onto it, at a lower cost than a standalone policy. Pester them for their laptop, phone and bike serial numbers or the policy may be invalid.
4. If they seriously run out of money, sending emergency funds is dead costly. Set up a joint building society or post office account with them and keep a few pounds there for real emergencies, which they can take out for free. For emergency household items, or those inevitable forgotten essentials, buy online at wilkinsonplus.com and they can be delivered to their student house, or to their nearest store. Alternatively, a Wilkinson voucher makes a practical but thoughtful bon voyage present.
5. Teach them how to sew on a button and sew up ripped jeans before they leave, and buy them a sewing basics kit: white and black strong thread and good needles and scissors. Saves money on new clothes.
For more information visit wilkinsonplus.com.