Fight the February blues with Persimmon Homes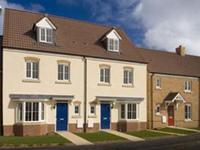 February is traditionally a month where our wallets are forced to recover from the January sale splurges as we face up to the credit card bills and bank statements which tell us in black and white how much we really spent this year.
However, if you think that means putting your house hunting on the back burner for another six months, think again – because if you buy a property at Waverley Heights on the Isle of Wight during February, you really can bag yourself a bargain.
For a limited period only, Persimmon Homes is inviting purchasers to move in to selected plots at the development for just £99. Tracey Lee, sales manager for Persimmon Homes South Coast, comments: "February can be a blue month for many, which is why we have created this incentive to get local house hunter smiling again! For this month only, we are offering five per cent deposit paid, stamp duty paid, and put £500 towards both legal and mortgage fees – meaning the only cost left to be covered is a £99 reservation fee.
"This really is an offer not to be missed. And purchasers reserving now will be in their dream homes for when the warmer weather arrives in spring."
Waverley Heights is located in a peaceful residential area just outside Ryde and comprises 53 units in an impressive nine different designs. The development offers a choice of two, three and four bedroom semi – detached and detached properties. Careful planning and attention to plot layouts has ensured an enviable community environment and when finished will boast a community centre and large amounts of open spaces.
For further information on the properties available, visit persimmonhomes.com.