Gulf Air appoints new Chief Executive Officer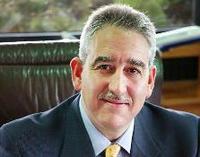 Gulf Air, Bahrain's national carrier, has announced the appointment of a new Chief Executive Officer to lead the airline as it enters the next phase of its realignment strategy.
Samer Majali, former CEO of one of the Middle East's most commercially successful carriers, Royal Jordanian, will take over at Gulf Air within the next few months from current CEO Björn Näf. Until then, Talal Al Zain, Gulf Air's Chairman, will manage the business in the temporary position of Executive Chairman.
Talal Al Zain said, "On behalf of the Board, I would like to thank Björn Näf for his leadership over the last two years and we wish him well in his future endeavors. Moving forward, we have important plans for the future of Gulf Air and we believe Samer is the right leader to take the airline forward as we move into the next phase of our strategy to rebuild the business.
"I'm delighted to welcome Samer to the team as he brings an exceptional track record of successfully managing a leading Middle Eastern carrier. His skills will help us to build towards a strong future for Gulf Air," he concluded.
Under Samer's leadership, Royal Jordanian has been transformed into a highly successful and profitable business. The carrier's transformation has been driven by a comprehensive strategy to modernize the airline's fleet and the reshaping of its network. His achievements include bringing Royal Jordanian into "Oneworld" in 2007, making it the first Middle Eastern airline to join a major global alliance. In addition, he managed the successful privatization of Royal Jordanian, a first in the region.
He has also served as President of the Arab Air Carriers Organisation (AACO) and served as Chairman of the International Air Transport Association (IATA) board of governors until June 2009. Samer holds a degree in Air Transport Management from Cranfield University in the UK.
Gulf Air's outgoing Chief Executive Officer Björn Näf, is leaving the business to pursue other interests having served the airline for two and a half years. During this time he was instrumental in implementing several key initiatives towards Gulf Air's ambitious realignment programme.