Iceland Express awarded 'Best Website'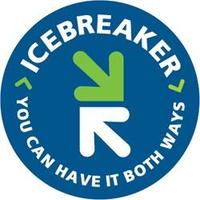 Iceland Express has been awarded the inaugural Best Website Award at the recent World Low Cost Airline Awards ceremony hosted by Terrapin during the Worlds Low Cost Airline Congress 2007. Iceland Express is Iceland's only low fare carrier.
Since its launch in February 2003 has not only changed the way people fly to and from Iceland, by bringing down price of airfares but has also changed the way people buy their tickets through having an informative and friendly web site with fats and efficient on-line booking.
Managing Director, Matthías Imsland, said: "We really appreciate this award. We are a small airline without the vast resources of giant low cost carriers, such a EasyJet, so we have to do everything well. We knew that our on-board service was good and the fast track security procedure at Stansted has made a great difference to our passengers London airport experience, but this award also confirms that we are getting it right from the very first time a passenger comes into contact with us."
For reservations please visit Icelandexpress.com.