Successful rebranding for Iceland Express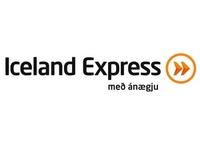 The airline Iceland Express has changed its corporate identity and will from now on use orange as its main colour and has introduced the slogan "We fly to please". The airline, which has been in operation for nearly five years, now flies between Iceland and 15 different destinations in Europe, including daily to London Stansted.
"Iceland Express has grown fast, from serving only two routes during the first year, and has proved itself in this market for the past five years. The time is right to introduce a new and more mature corporate identity. We will focus even more than before on being flexible and giving our customers both great service and value for money. At the same time we aim to put more fun into flying," said Matthias Imsland, CEO of Iceland Express.
Meanwhile, Iceland Express is one of three companies nominated as the "Marketing Company of the Year" in Iceland. IMARK, the Icelandic Association of Marketing Professionals, gives out the award annually to a company the association feels excelled in marketing for the past 12 months.
The winner of "Marketing Company of the Year" will be announced November 8. Other nominees are Icelandic banks Glitnir and Landsbankinn.
Award for best website
Iceland Express recently received the Best Website award at the World Low Cost Airlines Congress held in London.
When choosing the winner the jury gave points for clarity and easy access to web content, with a special emphasis on simple and user-friendly booking process. Points were also given for web design, images, typography and creativity in presenting information.
The Iceland Express website is located at Icelandexpress.com.