Iceland Express increases flights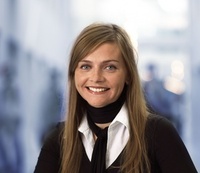 Iceland Express has today announced that it will add extra flights on the London Stansted to Kefalavik route, starting on 26 February 2008. From that date this dynamic, young airline will operate 11 flights per week on this route, an increase of two flights a week on the summer programme.
London Stansted to Reykjavik was one of two original routes the airline has flown since it commenced operations in February 2003, the other being Copenhagen to Keflavik. Iceland Express now operate to 15 destinations across Europe from their base in Iceland. Tickets for the new services are already on sale through the award winning web-site Icelandexpress.com with prices starting at £69.00 one way including all taxes.
"This is a part of offering better service on the route between London Stansted and Iceland, which is an increasingly exciting and popular destination for UK travellers. A big factor is the constant increase in business passengers between the two capital cities and by adding frequency we're hoping to attract even more of the business flyer who have traditionally used Heathrow. " says Mattías Imsland, CEO Iceland Express.
New Marketing Manager, Birna Guðmundsdóttir, added : "I joined Iceland Express only two months ago and I can't believe the pace of change since I arrived. We have completely revamped the identity, colour scheme, logo and aircraft livery - and now in response to growing demand due in part, we admit, to British Airways decision to suspend their flights between London Gatwick and Iceland, we are adding these two extra weekly flights from London Stansted.
"With our fifth birthday celebrations approaching and some exciting new promotions in the pipeline we're aiming to put a trip to Iceland on the top of everyone's agenda for 2008."