Cheap trip? Don't rule out the Eurozone says Skyscanner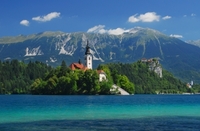 With the current strong euro, those in search of a cheap holiday are being advised to avoid the Eurozone. But non-euro doesn't necessarily mean cheap, and good value destinations still exist within the Eurozone.

Rob Innes, head of marketing for Skyscanner explains:

"There's no denying that the pound has been severely hammered by the euro, losing around a quarter of its value over the last 6 months. However, there are still plenty of good value holiday destinations to be found within the Eurozone.

"And just because a country is outside the Eurozone, it doesn't guarantee low prices, because many non-euro currencies have also strengthened against the pound."

Estonia, one of the Baltic Bloc countries favoured by British stag groups seeking a cheap place to drink and be merry, has become roughly 25% more expensive over the last 6 months. Latvia and Lithuania have seen similar price rises for those exchanging pounds. Egypt, a British favourite for cheap package holidays has become about 20% more pricey; Morocco around 25% more.

However, although many non-euro countries have become more expensive for Brits over the last 6 months, many of them do still offer good value.

Pint Price and the Big Mac Index

Rather than basing a holiday decision on purely whether a country is inside or outside of the Eurozone, Skyscanner advises holidaymakers to compare the relative cost of food, drink, accommodation or other commodities.

According to PintPrice.com, a website that collects and compares beer prices around the world, a pint of beer in Eurozone Slovakia costs an average of 70p, yet in non-Eurozone Turkey, it costs more than double that, at £1.80p.

And travellers should not forget that the non-euro Switzerland, Norway, Iceland and Sweden, are amongst the most expensive countries in the world according to The Economist's Big Mac Index.

So where are the cheapest places in Europe to go?

Eastern European destinations remain good value – whether within the Eurozone or not. Slovenia, The Czech Republic, Slovakia, Romania, Serbia, Bulgaria, Hungary and Poland are still relatively cheap places to travel. Spain, Portugal, Greece and Turkey similarly can still offer low prices. And even the more expensive Eurozone countries such as France and Germany can still offer value if you go a little off the beaten path.

"Skyscanner's message to those looking for cheap holidays is – don't rule out the Eurozone quite yet." says Innes.

"Cheap trips still exist and similarly, don't automatically assume that the best value can always be found outside of the Eurozone."

6 Cheap Eurozone Holiday Destinations

Slovakia – offers good value skiing opportunities in the Tatras Mountains; Jasna is the best ski resort in the country. Capital Bratislava is a lively city break destination, and summer brings more outdoor opportunities in the way of hiking and biking.

Slovenia – this small but perfectly formed central European country should not be overlooked. Winter months offer great skiing opportunities in the Julian and Kamnik Alps. In summer, camping, kayaking and climbing are big. Beach holidays are also possible on the small slice of Adriatic coastline and capital Ljubljana is a city of romance.

Spain – already immensely popular with Brits, Spain is unlikely to lose its top spot as our favourite foreign holiday destination no matter what the Euro does. Skyscanner recently revealed that 5 Spanish towns feature in the Top Ten most searched for destinations of 2009, and it remains good value.

Portugal – like Spain, Portugal still remains a relatively cheap trip. Already popular with surfers and wind surfers, not to mention beach fans and golfers, Portugal should not be overlooked in the search for a cheap holiday.

Greece – another immensely popular good value country, Greek islands such as Crete, Corfu, Mykonos and Lesbos continue to draw British holidaymakers for the sun, sea and very reasonable prices.

Andorra – a great spot for cheap skiing and snowboarding in winter, and hiking and mountain biking come summer, due to its duty free status. Andorran's also have the longest life expectancy in the world according to the Economist – must be all that mountain air and healthy food!

For more information, log on to Skyscanner.net.