Star1 Airlines to launch flights from Edinburgh to Vilnius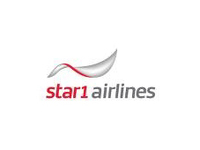 Lithuanian low-cost carrier, Star1 Airlines, now flies five routes from Vilnius during the summer season.

The airline has for the first time introduced the Edinburgh as a destination whilst continuing direct flights to London (Stansted) and Milan plus restoring the seasonal flights to Dublin and Girona (Barcelona).

According to the head of the company Martynas Laivys, "Our constantly expanding market share and growing passenger flow enables Star1 Airline to establish itself as the only Lithuanian low-cost airline and further develop new routes and services. We believe that low fares of flights combined with the high quality of service and individual attention to each client offers us a strong competitive position".

M. Laivys confirmed that Star1 Airlines will launch its flights from Vilnius to Edinburgh from 28 March 2010 flying twice weekly on Thursdays and Sundays and as of May 7 switching days to Fridays and Sundays).

Flights from Vilnius to Girona will operate from May 23rd on Thursdays and Sundays and regular flights to Milan will continue to fly on Mondays and Fridays.

Vilnius to Dublin will operate three times each week from 29 May on Tuesdays, Thursdays and Saturdays and Vilnius to London (Stansted) will operate from 29 April six times a week, i.e. every day except Saturday.

Star1 does not charge for luggage – one suitcase not exceeding 20 kg will be carried free of charge.

"This is particularly important to our customers who travel for business or leisure purposes. Free luggage and flight check-in are some of our advantages which bring down the costs of each traveller" says the head of Star1 Airlines.

For more information and bookings, visit star1.aero.