Poland says 'happy birthday Chopin'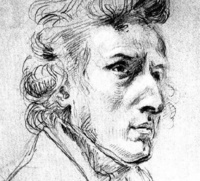 A whole host of special birthday concerts will take place in the Polish capital from this week, in the first of three events that will dominate Chopin Year.

Organised by the Fryderyk Chopin Institute, a series of concerts held between 22nd February and 1st March 2010, will celebrate the composer's two disputed birthdays 200 years on.

In the bicentenary year of the genius composer's birth, Warsaw's Philharmonic Concert Hall will welcome a splendid array of piano talent from around the world to pay homage to Chopin. Performers will take to the stage every night between the composer's two birthdays and will include Daniel Barenboim, Piotr Anderszewski, Leif Ove Andsnes, Rafa? Blechacz, Dang Thai Son and more.

The musicians will be accompanied by Frans Brüggen's Orchestra of the Eighteenth Century and the Warsaw Philharmonic Orchestra conducted by Antoni Wit.

Acting Director of the Polish National Tourist Office Bogdan Becla said: "Because there's uncertainty about Chopin's exact date of birth, it means we're able to start the celebrations on the first of his disputed birthdays and carry them on until his second.

"Poland, and Warsaw in particular, will be a great place to be the last week in February when performers, artists and music lovers gather to celebrate the genius of Chopin."

For more information about the Polish National Tourist Office visit poland.travel/en-gb.

Find out more about Chopin 2010 events that are happening throughout the year at chopin2010.pl.

Polska! Year events are continuing across the UK in 2010. For more information visit polskayear.pl.