Last minute family villa holidays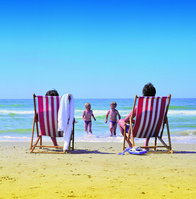 It's not too late to book a great last minute family holiday with specialist villa company villarenters.com, who have a superb selection of self catering accommodation available for the coming weeks, many at discounted rates.

TURKISH AEGEAN APARTMENT – SLEEPS 6 - £320pw – SAVE £120 – 16 AUGUST 2010

villarenters.com/35921 offers 7 nights at this 3 bedroom villa in the marina area of Kusadasi, on the Turkish Aegean coast from Monday 16 August, for £320, saving £120.

With a communal gardens, a shared pool and kids pool, beautiful sea, marina and mountain views, this high quality apartment is perfectly placed for a great family holiday. Near to the beach it is also close to several waterparks and about 10 minutes away from nearby shops and restaurants.

CYPRUS VILLA – SLEEPS 6 - £562.50pw – SAVE £182.50 – 7 AUGUST 2010

villarenters.com/18221 offers 7 nights at Olive Grove Villa in Koloni, near Paphos, from Saturday 7 August 2010 for £562.580, saving £182.50.

This attractive villa sleeps 6 people and is in the village of Koloni, not far from Paphos with its shops, restaurants, bars and attractive marina area. With a private pool, sun terraces and gardens, it is the ideal retreat, and is just 20 minutes walk from the local beach. With views over olive, lemon and orange groves, it is also convenient for local shops which are about 10 minutes walk away.

COSTA BLANCA VILLA – SLEEPS 5 - £315pw – SAVE £65 – 20 AUGUST 2010

villarenters.com/17958 offers seven nights at Villa Golf Marquesa from Friday 20 August for £315, saving £65.

Beautifully kept family-friendly 2-bed villa overlooking La Marquesa Golf course on the Costa Blanca in Spain. In a quiet area near the village of Rojales, with its narrow streets and lively market, the property is just a few minutes drive from the fantastic beaches at Guardama. Sleeping 5 people, it has a spacious roof solarium, great communal pool and fantastic views over the course and is within walking distance to bars & restaurants

All prices based on accommodation only, other dates available, prices may vary.