Greater London named 'Speed Trap Capital' of UK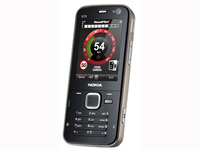 New research has found that motorists face a 'postcode lottery' when it comes to the policing of speed limits on British roads. RoadPilot – supplier of GPS speed camera data – found that speeding drivers are up to 100 times more likely to be caught in Greater London than in some other areas of the country.
The study identified that Greater London now has 16 per cent of the UK's roadside speed cameras, more than Scotland, Wales and Ireland combined. The West Midlands, which includes the actively-policed city of Birmingham, has the second most strictly-enforced speed limits (with 7.4 per cent of all cameras), followed by West Yorkshire (6.7 per cent), Lancashire (5.7 per cent), and Staffordshire (5.0 per cent).
While the decision taken by some councils to cut funding for speed cameras has hit the headlines in recent weeks, research by RoadPilot indicates that these changes will affect just 3 per cent of cameras in Britain.
"It is perhaps to be expected that London, as the UK's largest city, would have the highest concentration of speed cameras, but the extent of the differences in number of speed cameras around the UK is very surprising," comments James Flynn OBE, CEO of RoadPilot.
"The recent change to the way that speed cameras are funded has certainly affected some areas of the UK, but it is important to keep in mind the bigger picture. Britain's speed limits remain the most heavily policed in the world, and the recent cuts will only affect a tiny proportion of the country's more than 5,500 speed cameras.
"Given that more than 56 per cent of all of the nation's speed cameras monitor 30 mph limits, compared with only 3.6 per cent sited on roads with 70 mph limits, drivers don't necessarily have to be 'driving fast' to risk collecting a fine and licence endorsement points. With so many distractions on our roads, drivers need all the help they can get to keep fully aware of local limits," concludes Flynn.
RoadPilot's extensive database of UK and international speed camera locations is principally available to consumers via RoadPilot Mobile – the firm's self-built speed camera location application for GPS Smart phones – which is now compatible with all 26 Nokia GPS handsets. It can also be accessed through the 'combined speed camera and traffic alert' service available as a downloadable option with the Nokia's Maps 3.0 satellite navigation software.
Spanning 26 countries around the world, RoadPilot's database is endorsed through licensing agreements with some of the world's leading organisations in the personal navigation, online mapping, routing and printed map sectors.
For further information, visit roadpilot.com.