Low cost eco tips for homeowners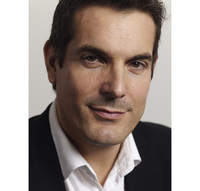 New research conducted by the Energy Saving Trust reveals that making UK homes energy efficient could cost less than £3000 per house.

Michael Holmes, National Home Improvement Show spokesperson says:

"There are a number of ways in which a house can be bought up to average green standards for under £3000 including insulation (whether attic or cavity wall) and installing a new boiler, specifically, a condensing boiler."

Michael gives five ways budget friendly to make your home greener on a budget:

1. Insulation
Effective roof insulation could make savings of up to 15-20 per cent on your heating bill each year and so pay-back can be achieved in as little as two to three years. Additional savings can also be made quite easily by using left over insulation materials to wrap around piping and water tanks to prevent further heat loss.

2. Boilers
Installing a new boiler will also make significant savings; The Energy Savings Trust estimates this to be up to £200 per year for the equivalent of 1.7 tonnes of carbon dioxide. Prices start from around £400 for a condensing boiler (not including installation) and home-owners can choose from gas, electric or oil fired.

3. Secondary glazing
The installation of a secondary glazing system can be fitted easily to the window frame. A whole house can be done for as little as £700 with savings of around 40 per cent to your energy bill each year. These are easily installed and perfect for older or listed properties where you can't change the windows.

4. Water consumption
30 per cent of our water consumption comes from the toilet. Either flush less or install a displacement device which will reduce the amount of water used per flush, saving as much as 40 per cent of water annually.

Fix any dripping tap – it will save as much as 5000 litres of water a year! If you are looking for an excuse not do the dishes then use your dishwasher – it uses less water and saves approximately £15 per year.

5. Keeping it simple
Install under-door insulation by stuffing an old woolen stocking with unwanted clothes. The old fashioned 'snake' can cut down on a huge amount of wasted heat.

Don't forget that the energy saving light bulbs cost as little as £3 and can save you up to £40 per year.

The National Home Improvement Show will be held at London's Earls Court from the 1-3 October 2010.

For more information about exhibitors, seminar schedules and tickets visit: improveyourhomeshow.co.uk

Tickets are £8 if booked before 3pm on Friday 30 September and £12 on door.