Winter specials at Thailand's best spas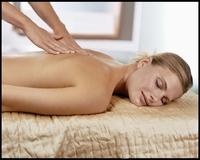 As the year comes to an end and seasonal festivities draw closer, Mandara Spa and Anantara Spa, as well as other distinctive tailored spas across Thailand, are offering two exceptionally good reasons to book a wintry spa escape.

Enjoy a final opportunity to take time out from the everyday world. Look and feel dazzling as you leave 2010, glowing to your full potential. With the Pampering Winter and Elemis Winter Sanctuary special offers, a well deserved therapeutic tonic is yours to enjoy in solitude, or to share with someone dear, throughout November and December 2010.

Pampering Winter
Treat yourself to seasonal renewal from head to toe with a trio of indulgent treatments. Harness coconut's healing, replenishing and moisturising benefits with a 30 minute White Coconut Mint Scrub, to exfoliate and restore skin in preparation for a 60 minute Aromatic Massage . Lasting 60 minutes, this massage invites you to select from four expertly blended signature oils. Choose from energising Lemongrass, calming Ylang Ylang, balancing Vetiver or the relief that Patchouli and Sandalwood deliver. Then put your complexion needs in the hands of skin analysis experts, and redefine a more youthful appearance with a 30 minute Aromatic Facial. Emerge uplifted and transformed, with a beautiful sense of confidence, as well as an Anantara Eye Gel and Anantara Eye Cream Christmas gift set worth 1,250 THB.
Package price starts at 3,900 ++ THB

Elemis Winter Sanctuary
Retreat to a haven of absolute calm and sizzle into the seasonal spirit. Enjoy treatments that coax deeper relaxation with every healing movement, while a skilful touch helps spa goers to become more radiant from the inside out. Unpeel the years and experience a complexion revamp with a 60 minute Elemis Modern Skin Facial. Designed for young women with skincare concerns which manifest from the everyday stress, pollution and diet of a modern lifestyle, this facial focuses on rebalancing every element of the skin's matrix and pH level by using a layering of products.

Relinquish every stress and strain accumulated over the past year to intuitive therapists that know exactly how to release the built up pressure, with a 60 minute Elemis Deep Tissue Muscle Massage. Enjoy a massage that is customised to alleviate stress, ease aching muscles and revive the senses, enhanced by dynamic blends of essential oils that are prescribed to target individual needs and reduce specific stress and muscle tension. Wind down and release the tension of the day with Stress-a-Way. Experience a powerful surge to invigorate and recharge when you select Spirit Reviver. Relax and re-energise a tired and aching body with Muscle Melt, or reconnect mind, body and soul with healing Chakra Balancing. Emerge from the Elemis Winter Sanctuary with a spring in your step, and a Pro-Radiance Cream Cleanser worth 1,900 THB to continue the journey at home, as well as a 20% discount on our Elemis Limited Edition Milk Bath for those who'd like to soak up even more rewarding luxury.
Package price starts at 7,600 ++ THB

*Packages available until December 31st, 2010.

Participating Anantara Spas are located at Anantara Resort & Spa Hua Hin, at Anantara Resort & Spa Koh Samui, and Anantara Resort & Spa Golden Triangle.

Participating Mandara Spas are located at Bangkok Marriott Resort & Spa, The Royal Orchid Sheraton Hotel, Hua Hin Marriott Resort & Spa, JW Marriott Phuket Resort & Spa, and Sheraton Krabi Beach Resort.

Additional participating individual spas include The Spa by MSpa at Four Seasons Hotel Bangkok, Spa Athenee at Plaza Athenee Bangkok, and Royal Garden Spa at Pattaya Marriott Resort & Spa.