Guernsey: Top spot for cruise ships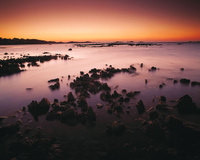 With 76 vessels scheduled to visit this season, the islands of Guernsey hope that this will be enough to once again take the top spot as the most visited British port for day calls.
In 2011, Guernsey will deliver a warm welcome to the passengers of the Queen Elizabeth, the new Cunard ship, that will make its inaugural calls to the island in September. Queen Elizabeth recalls the rich heritage of its predecessor, which bore the same name, and features Guernsey in two of its itineraries.
Situated some 140km from the south coast of England - yet only 44km from the Normandy coast of France - Guernsey is geographically well positioned on the southern side of the entrance to the English Channel.
With more than 800 years of history behind it St Peter Port, Guernsey's capital, is one of the most picturesque seaports in Europe. A stunning location for cruise line calls, it offers quality port services and professional handling arrangements and is open 24 hours a day.
VisitGuernsey makes arrangements for a reception marquee and 'meet and greet' service to welcome cruise passengers, with a range of literature about the island provided. Cruise calls are also a firm favourite with the resident community who offer a warm welcome to our passengers.
The new St Peter Port Trails map has proved a particularly popular aide for visitors interested in learning more about the town, with a selection of self-guided walks revealing different aspects of St Peter Port's heritage and attractions.
Further options for cruise visitors include exploring the island's Ruettes Tranquilles, scenic tours of the impressive 13th century Castle Cornet, visits to the beautiful sister islands of Sark and Herm, and finding out more about the Channel Islands' five-year occupation history during World War II.
For more information on Guernsey please visit: visitguernsey.com