The new gold rush - leaseback re-sales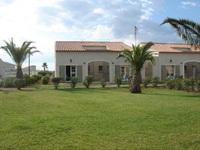 Sextant Properties are observing a new phenomenon- a growth in the number of Irish people keen to sell their leaseback properties, and a corresponding rise in interest from international clients keen to purchase them.
What is a leaseback re-sale?
A leaseback re-sale is a French new build investment property with a guaranteed income in a development that the current owners are keen on selling on. With the introduction of an addendum to one of the laws governing leaseback re-sales which was put into force in January 2007, when doing so, the seller is no longer required to pay back any of the VAT initially saved. The only condition is that the residence has to be classified with an official tourism star rating, and that the lease and conditions remain in place. As long as the purchaser retains the existing lease, and the associated terms and conditions, there is no 'TVA Immobilière' to pay by the seller.
Opting out (exit strategy)
Opting out is generally not a good idea, as the leaseback development can only be a viable financial operation for the rental management company when around 70% of units are available for rent. If you decide to stop the lease once the first term (or the following ones) has ended, according to French law the management company can seek compensation
Good deals
Leaseback re-sales often offer very good deals for buyers- sellers are often in a hurry to sell meaning the price can be negotiable, and in order to attract clients, high rental yields are key, which can mean sellers having to put their prices down a little.
Sextant Properties are seeing a lot of re-sales coming in, as people come into financial difficulties or due to circumstances decide that the leaseback scheme is no longer for them. Now is the time to make your move, whether you're seeking to start up a portfolio of investment properties, or simply want to purchase one solid investment with the possibility of a few weeks stay and good rental returns.
For example Sextant Properties have a studio apartment in a 4 star residence right on the famous Promenade des Anglais in Nice, for 135,000€. The yield is 3.81% so a good return. If you are looking to invest near Paris, we have a 1 bed apartment in a modern residence near La Defense, with 4.72% return, on the market for 104,760€.
Sextant Properties offer a selection of re-sale properties throughout France, from apartments in the Alps to the French Riviera, Golf resorts and business residences near Paris, there's something to suit every investor.
For more information, visit sextantproperties.com.