Half-term family adventures around the world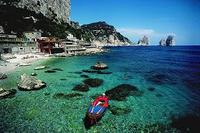 Family adventure holiday specialist Families Worldwide reports that people are booking holidays later than ever, bucking the trend from the usual pattern.
Comments Mark Wright, Managing Director of Families Worldwide and the man who pioneered the concept of family adventure holidays in the UK: "Booking late is a very risky strategy, especially when it is for a family group. You run the risk of not getting exactly what you were hoping for and might end up with your second or third choice destination plus expensive flights.
"For example although October half-term seems a long way off, our shrewdest customers have already booked-up knowing that they will obtain the best discount, flight prices and seats."
Here are three of Family Worldwide's most popular trips, all available this October Half Term:
Rainforest & Volcanoes (Costa Rica) – 13 days from £1979 pp
Costa Rica is a country rich in rainforest and incredible animal life; it is also home to 10% of the entire planet's butterfly population. Families Worldwide has spaces on its 13 day Rainforest & Volcanoes trip departing 15 October. Highlights include exploring a rainforest canopy, guided hikes, volcano climbing, a boat trip to Tortuguero National Park and a meeting with the Maleku tribe. Optional activities include white-water rafting and zip-wire flying. The trip costs from £1979 per child (min. age 5), £2299 per adult which includes flights, all transportation, 11 nights' accommodation (hotels/lodge) some meals and the services of a tour leader.
Kasbahs and Camels (Morocco) – 8 days from £791 pp
On the 8-day Kasbahs & Camels trip to Morocco the group will head across the Atlas Mountains via Ait Benhaddou Kasbah – made famous in the film Gladiator – and learn about the life of the hospitable Berber tribes, staying in simple, mountain villages. The itinerary also includes the fishing port of Essaouira on the Atlantic coast, with camel rides along the beach. Finally, time will be spent exploring Marrakech's colourful souks, stepping back in time as the square comes to life at dusk with musicians, acrobats and jugglers. The holiday costs from £791 per child, £879 per adult, which includes flights, all transportation, 7 nights' accommodation, most meals and the services of a tour leader.
Up Pompeii! (Italy) – eight days from £854 pp
Families Worldwide's fun-packed trip to Italy entitled Up Pompeii is based in Sorrento and activities include discovering the secrets of Pompeii in a treasure hunt, optional trips to Herculaneum and Mount Vesuvius, rubbing shoulders with the fabled super-rich in Capri and learning to cook authentic Napoli pizzas. Food forms an important part of the itinerary with a visit to a working Agriturismo farm at Paestum to savour local tomatoes, olives, oil and mozzarella. The itinerary also includes the ancient ruins of Pompeii and a boat trip to Capri to see the Blue Grotto. The trip departs on 21 October and costs from £854 per child (min age 5) and £949 per adult. This includes flights, all transportation, 7 nights' B&B (plus one lunch), activities as detailed on the itinerary and the services of a tour leader.
All Families Worldwide's trips are available with 'land only' prices, should people decide to make their own travel arrangements.
For more information and bookings, visit: familiesworldwide.com