Drive in movies return to Swanpool Beach in August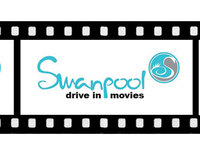 Swanpool Beach in Falmouth is set to host two nights of Drive In Movies on Friday 12 and Saturday 13 August.

Playing host to Falmouth's first drive in movie during 2008, the Swanpool Beach car park proved to be the perfect location for the outdoor extravaganza. Building on the success of 2008, two films were shown last year attracting hundreds of people who enjoyed the screening of Hollywood classic Mamma Mia and Disney favourite, The Jungle Book.

This year Swanpool Beach will be showing two films on two consecutive nights, 12 and 13 August. The movies are yet to be confirmed but organisers have promised they will be classic films with mass appeal for old and young alike.

Doing something completely different for this year, organisers are teaming up with Atlantic FM to announce a shortlist of films for people to choose from for the Saturday night screening. The shortlist of up to five films will be announced on Atlantic FM within the next few weeks and people will be able to vote for their favourite film from the shortlist. The film that receives the most votes from the public will be shown on the big screen on Saturday 13 August.

Proprietor of Swanpool Beach and event organiser, Pete Lochrie said: "Our first Drive In Movie in 2008 was a huge success and last year proved that people love the experience of a true Drive in Movie. We have the perfect location for staging events like this so I am sure this year will be just as good, if not better.

"We're in the process of finalising details for the two nights and will be able to announce what films we will be showing soon, needless to say they will definitely be two films that people will enjoy. We're also hoping, that just like last time, people will really get into the spirit of things and dress up for the event."

Tickets for the Swanpool Drive In Movies will be available to buy online soon via swanpoolbeach.co.uk and will be priced at just £25 per vehicle. Cars, campers and minibuses are all welcome and the ticket price is the same no matter what the size of the vehicle or number of people. Swanpool Beach car park can accommodate up to 250 cars for each movie.

Swanpool Beach Cafe will be open for food and drink during the evening until the start of the films at around 9pm. Tempting movie extras like popcorn and candy floss will also be available from a range of food outlets that will be based at the car park on the night.

From 7pm on both nights the magical and captivating Swamp Circus will be performing their rare and exciting blend of contemporary circus theatre in the open air by the beach.

Pete added: "As we did before, we will be putting up a big screen at the far end of the car park and people will be given a radio frequency to tune their radios to so they can hear the film through their car stereo. People haven't got to worry about a bit of drizzle, they will still be able to enjoy the film in comfort and be part of a great family friendly event."

Full detail s of Swanpool Beach Drive In Movies and how to book tickets will soon be online at swanpoolbeach.co.uk.