Watch new golf superstar at Open Championship in Kent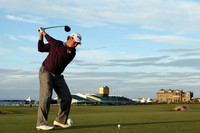 Rory McIlroy became the youngest US Open champion since 1923 last week, breaking a host of scoring records in the process. Golf fans have the chance to watch him in action first-hand in less than a month as he sets his sights on the British Open Golf Championship at Royal St George's.
McIlroy shot to the forefront of everyone's minds recently after his eight-stroke record win at the Open on Sunday 19th June. He is now tipped as favourite to win the British Open Golf Championship over Tiger Woods. The 22-year-old sports star has also risen in the odds to win the BBC's Sports Personality of the Year in December.
Golfing fans who want to watch McIlroy in action can combine the British Open Championships on 14th – 17th July 2011 with a luxury journey on the Orient Express – an exclusive package being offered by Events International.
The oldest and arguably the most prestigious of golf's four majors, the championship is being held at the Royal St George's in Kent for the first time since 2003. Packages on the Orient Express from London Victoria to this remote location cost from only £299 per person (plus VAT) and are available on both Friday 15th and Sunday 17th July.
Guests will enjoy a three-course Bellini brunch, a three-course dinner with wine, coffee, transfers, admission tickets, an individual course guide and VIP hostess assistance.
For more information visit: eventsinternational.co.uk