Fiat 500 wins the Compasso d'Oro ADI award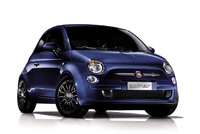 The Fiat 500 has just won the Compasso d'Oro ADI (ADI Golden Compass), Europe's oldest and most prestigious design award.

An international panel chaired by Arturo Dell'Acqua Bellavitis, and made up of industry experts, selected the Fiat 500 and presented the trophy to Roberto Giolito, Fiat Design director, who attended the awards ceremony held in Rome at the Pelanda Museo Macro del Testaccio.

With this prestigious acknowledgement, the Fiat 500 continues to attract attention, confirming its standing as representing the best of Made in Italy by combining an innovative and original design with the most advanced technology in the field of engines, safety and on-board comfort.

Additionally, with its prestigious 5-star Euro NCAP crash safety rating and the 40 international awards it has won to date, the Fiat 500 has proved since its launch in July 2007 that it is not merely a super-compact city car, but an authentic platform upon which Fiat Automobiles is building a whole family of cars with technology and attention to detail worthy of a higher category.

Now at its 12th edition, it is the second time that the Compasso d'Oro ADI award has been given to a Fiat model. In 2004 it was the new Fiat Panda that won the coveted recognition, proof that both models - two icons of the international automotive industry - express the very best of Italy's manufacturing capabilities combined with a design that has often anticipated future trends in the automotive world.