August: Horse and barrel racing in Tuscany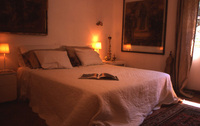 Two very different racing festivals take place in Tuscany this August. One features horses, the other barrels!
16th August in Siena, the popular Palio Horse Race
The day of the Palio is very busy, and so for best viewing it is advised to start early and spend the whole day in the square to wait for the Palio. The race takes place around 7pm although the preparations, which start 3 days before the Palio and the celebrations that continue the dar after areboth great events to watch. The pre race trials take place from Thursday 13th August at 9am and 7pm.
Last Sunday in August in Montepulciano (about 1hr drive south of Siena) the annual festival, Bravio delle Botti, a barrel-rolling race competition at around 7pm, between the 8 quarters of Montepulciano. It consists in pushing a wine barrel of 85 kg across the narrow streets of the historic city. The festival opens with an historical parade at 3pm with more than 200 people wearing 14th Century costumes. Each quarter is represented by drummers, flag-wavers, captains, soldiers and a magistrate. Montepulciano is a really beautiful town to visit too!
Casa Ago (sleeps 2)
This small house has been exquisitely renovated, has a beautiful private garden, lovely patio area and is a perfect hideaway for a romantic break. Day trips are easy and a host of famous Tuscan villages and towns are within a short drive.
Location: Cortona 15kms, Siena 50kms, Florence 80kms, nearest village Foiano della Chiana 5kms. Nearest airport is Perugia (approximately 30 mins by car)
Price: Summer rate - £1150 per week
Hotel Villa Armena
Villa Armena is a luxurious retreat offering the perfect peaceful and romantic break. Located in the heart of Tuscany, this impressive historic building with glorious Italian gardens and inviting swimming pool is just beautiful. The hotel has just 10 rooms each one styled in a completely different manner.
The hotel's delightful spa is a real oasis of privacy and peace with beautifully designed relaxation areas with hamman, hydromassage pool, sauna, earth room, water room, sensation room and much, much more.
Location: Siena 36km, Florence 110km, Pisa 197km, Cortona 65km, Arezzo 80km, Rome 228km
Price: From £280 - £570 per room per night on a B&B basis dependent on room type.
For more information, visit essentialitaly.co.uk.