Aequalis Spa to open at Sheraton Seoul D Cube City Hotel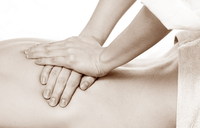 Spa connoisseurs are poised to experience a benchmark concept with the opening of the new Aequalis Spa at the Sheraton Seoul D Cube City Hotel in Korea on 16th September 2011. Hallmarks of ancient wisdom and nature's purity have been given an elegant contemporary twist, aided by the latest technology and cutting edge design. Such progressive flair defines a dynamic advance in the spa world, while an inspirational treatment menu offers a scintillating sense of discovery.

Occupying spacious spaces on the 28th floor overlooking the stunning view of the city, the aesthetic delights extend to heightened holistic endeavors, thanks to its brand new Aequalis Spa. Design features include 7 treatment rooms together with 1 double suite, 1 double Thai suite, a facial treatment room and wet treatment suite.
Treatments reflect the culture and ingredients of the Spa's location, while extraordinary results also derive from the world's purest ingredients. Become immersed in the natural therapeutic qualities of product used. Savour tangible effects derived from the finest products, Elemis, the leading British professional spa and skincare brands. Treat yourself to therapies infused with mineral elements and natural plant extracts, and let Mother Nature take control.
Ancient techniques and modern interpretations help to transform body, mind and soul, with limitless possibilities. Harmonise the body's energy flow through expertly guided meditation and five forms of yoga. Benefit from the holistic prowess of crystal and semi-precious gem stone therapies. Defy the ageing process and transform your physique with a sumptuous array of detoxifying, nourishing, firming and lifting treatments to gain a youthful, long lasting boost.
Whether time is of the essence or in unlimited supply, the Aequalis Spa menu offers the ultimate in convenience. Take time out to indulge in a quartet of One Day Spa Passage packages, or enjoy the pleasures of an Ancient Remedies Ritual, Swedish, Foot Bliss or Thai Wisdom treatment from the comfort of your room.

For more information, visit aequalisretreats.com.