Strictly Come Dancing star supports 'Hug Your Joints Month'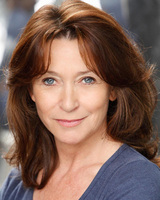 There has never been a greater need for joint care awareness, thanks to an ageing population, rising obesity and the stress and strain imposed on our bodies by hectic and active lifestyles. Now an important new health care initiative by - the groundbreaking joint health formulation - Regenovex, is being launched in a bid to directly address the ticking joint care time bomb and encourage everyone to look after their joints for a more active future.
The makers of Regenovex Capsules, a pioneering formulation backed by research to help maintain the health of joints are determined to stem the mounting tide of joint issues. They have put together a package of initiatives aimed at helping to curb the burden of joint discomfort faced by the UK. This is spearheaded by a unique Hug Your Joints Month, SEPTEMBER 2011. Hug Your Joints Month will run from September 1 to 30 2011 and will include special joint care advice in pharmacies, including Boots and stores where Regenovex is stocked. The goal is to help spread the message of good joint care, and Hug Your Joints Month will also feature a package of self-help guides, quizzes, advice, and a web site hugyourjoints.co.uk
Containing two functional ingredients from natural sources – a marine oil and hyaluronic acid – Regenovex Capsules, from the smart technology experts at Mentholatum, is specifically formulated to help maintain the health of the joints. The Regenovex range includes one-a-day capsules, a gel and a patch, all containing a marine oil
(Bionovex Oil) and hyaluronic acid, two ingredients scientifically proven to help maintain joint health. In the latest news, a new ingredient study review, just out has looked at a host of joint health nutrients and in particular noted that the two functional ingredients of Regenovex - marine oil derived from green lipped mussels and hyaluronic acid, seem to be the most effective in caring for joints. This new news has just been published in the journal of Complete Nutrition.
Renowned television and film actress Cherie Lunghi, the spokeswoman for Hug Your Joints Month and herself a joint discomfort sufferer, says: "Your joints are worth looking after and deserve all the protection you can give them. But the good news is that there is much we can do to reduce the chances of developing joint problems. Hug Your Joints Month by Regenovex is a brilliant scheme which aims to not just raise the profile of joint issues but to actually do something about the problem, by offering accurate and easy to understand advice about the best ways to look after joints. The joint health MOT gives your joints a test so you can learn how to get them in a good healthy order. I recommend that everyone – no matter what age they are or whether they have joint problems yet or not – should take advantage of this great opportunity and learn how best to protect their joints for a healthier future. Incredibly simple and easy to make lifestyle changes can bring huge benefits, as Hug Your Joints Month will clearly demonstrate."
Cherie, who was one of the stars on Strictly Come Dancing, adds: "If the worst comes to the worst and your joints do become stiff, non-medicinal products is a great alternative, as commonly used medication can cause side effects.
Regenovex Capsules can help maintain your joints at all stages of adult life and fitness. Regenovex comes in convenient one-a-day capsules, a flexible skin patch and a handy gel. Now, two important new research projects have further underlined Regenovex's potential for boosting joint care by proving that the key ingredients can help reduce loss of important joint tissue components and reduce joint swelling. Given the work your joints have to do for you, helping you move throughout the day, are they not worth the care and protection?"
"I suffer from a slight recurring problem with my lower back. As a result, I now take Regenovex daily. I also undertake stretches every morning to stop it stiffening up. Stretching is crucial and my back has never been better than when I was doing Strictly Come Dancing. If my back does become painful, then I will sleep with a Regenovex patch over the trouble spot. This makes a huge difference by the morning and any discomfort has usually disappeared. Don't take your joints for granted – look after them."
Joint care – a national problem
Joint discomfort is often treated with medication such as paracetamol and non-steroidal anti-inflammatory drugs (NSAIDs), such as ibuprofen. These can help relieve symptoms in the short term but do not improve the underlying problems. They are also associated with side effects, particularly gastrointestinal upsets.
Regenovex - An A-Z
Regenovex is available in three unique, technically advanced formulations:
Regenovex One-a-day capsules. An advanced formulation designed for daily joint health, Regenovex One-a-Day Capsules are small and easy to take.
Regenovex Gel is for targeted application on individual joints. Easy to use Regenovex Gel is dispensed via a pump and can be rubbed on the joint up to 3 times per day.
Regenovex Patch is flexible and can be worn for up to 12 hours, making it ideal for day and night use.
Who can use Regenovex?
Anyone can use Regenovex – adults of all ages. Regenovex is particularly useful for men and women over the age of 40 years and also for people who regularly play sport.
Safety in pregnancy and breastfeeding has not been determined so these population groups should avoid using the Regenovex products. If young children complain of joint pains it is a good idea to discuss this with their doctor.