Australia's Gold Coast calendar of events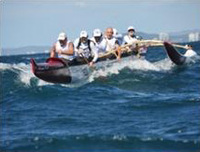 Year-long sunshine, turquoise waters and surfing are just a few of what the Gold Coast has to offer. With family events planned throughout the year there has never been a better time to visit. From rugby tournaments to summer music festivals there is something for every member of the family to enjoy on the Gold Coast.
Kirra Surfstock Festival
1st October 2011. Kirra Surfstock originated in 2009 to raise awareness of coastal management concerns affecting the southern end of the Gold Coast with the main focus being on beach management of the sand buildup in this area. For more information visit: kirrasurfstock.com.au
Griffith University Paradise Regatta
8th October 2011. Held at Cavill Avenue, Surfers Paradise, The Gold Coast Paradise Regatta is an internationally televised event that will reach over 350 million household in both Australia and Asia. The inaugural Festival of Rugby will be a ten day celebration of Rugby, turning the Gold Coast into 'Rugby Central'. Rugby Gold Coast is hosting the Hyperion Paradise Sevens tournament at Carrara Sports Complex. Teams are expected from Fiji, Samoa, New Zealand, China and South Africa as well as Australian teams from Western Australia, New South Wales and Queensland. The tournament also includes a local Gold Coast club competition and a Women's tournament. For more information visit: paradiseregatta.net
EB Games Expo
15th October 2011. EB Games, Australia's largest video games and entertainment retailer, presents EB Games Expo, Australia's biggest and best gaming event. Featuring the hottest new release and upcoming games playable for the first time in Australia. For more information visit: ebexpo.com.au
HSBC Seven World Series
25th November 2011. Sevens Rugby comes alive on the Gold Coast this November. The HSBC Sevens World Series for 2011-2012 kicks off with the inaugural 'Gold Coast Sevens Fever Pitch' tournament which is set to thrill over two days of action on and off the field. For more information: irbsevens.com
PKRA World Professional Kitesurfing Tour
4th December 2011. The PKRA World Professional Kitesurfing Tour is the final event on the PKRA World Tour Calendar. Come and support the current Australian and World Champion Andy Yates as he battles to retain his crown. For more information visit: prokitetour.com
Centre of Christmas
9th December 2011 The Gold Coast's premier Christmas party is back for another decadent evening of seasonal festivities running for its sixth consecutive year in 2011. Guests will be treated to a spectacular seafood buffet teamed with a contemporary Christmas menu straight from the Centre's award-winning kitchen, completed with a premium selection of sparkling, red and white wine, beer and soft drink. For more information visit: visitgoldcoast.com
Summerdayze
2nd January 2011. The organizers of Summadayze have announced their first line-ups for the summer season. For the headliners, Calvin Harris, Pendulum, Scissor Sisters, Grandmaster Flash and Moby playing a DJ set take the top billings. For more information visit: futureentertainment.com.au/summadayze
Cooley Classic Ocean Swim – Coolangatta
15th April 2012. Iconic location, iconic swim. Coolangatta is world famous for its surf culture and the Cooly Classic celebrates the very essence of this iconic location - sun, sand and surf. For more information visit: weekendwarriorevents.com.au
Gold Coast Film Festival. 20th April 2012
The Gold Coast Film Festival is an annual celebration of screen culture which runs for 10 days. It includes Queensland Showcase: cinema screenings of independent films shot in Queensland; international and Australian pre-release films. For more information visit: gcfilmfestival.com
Gold Coast Canoe Cup
11th May 2012. Northcliffe Outrigger Canoe Club is thrilled to host the 16th annual Gold Coast Cup. The longest outrigger canoe race in Australia, the 43 kilometre event is one of the highlights on the global calendar. For more information visit: goldcoastcup.com
Surfers Paradise Festival
14th June 2012. Surfers Paradise Festival is an annual community celebration of music, food, fashion, film and art and a key driver of the Gold Coast's long-term cultural development. For more information visit: surfersparadisefestival.com
For further information, visitgoldcoast.com.