New Vauxhalls get top marks in Euro NCAP tests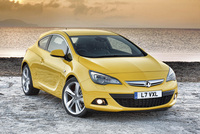 Two of Vauxhall's very latest models, the Zafira Tourer and the Astra GTC, have been awarded a maximum five-star rating by independent consumer organisation, Euro NCAP, for their exceptional safety and accident prevention performance.

In all test categories (passenger safety for adults and children, as well as pedestrian safety and driver assistance systems), both vehicles achieved excellent results. Their body stability was also praised, while inside, each car's safety belts for child passengers were found to offer high levels of protection.

"We are proud of the latest five-star results," said Rita Forst, Vice President of Opel/Vauxhall Engineering. "Passenger safety has always been high on our agenda, and we are pleased not only to have met the safety standards with Astra GTC and Zafira Tourer, but to have surpassed them."

Euro NCAP, which comprises representatives from EU transport ministries, automotive associations and car insurers, puts cars through tests that examine the risk of injury to passengers and pedestrians in different crash situations. Its rigorous test standards are higher than the minimum required by EU law, and its crash simulations include full-frontal and lateral collisions with other vehicles and fixed objects.

UK order books for the Astra GTC opened in June, and the first cars will appear in showrooms next month. The Zafira Tourer will be available to order on November 1 and first customers will see the car in Vauxhall retailers in February 2012.