Miller Homes offers plenty of hope for house buyers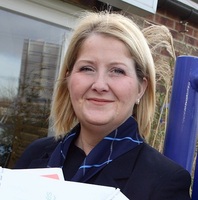 As the 'payment holiday' for the English property purchase tax Stamp Duty nears a close, home buyers are urged to move fast!
With only a matter of weeks remaining of the 'holiday' period, which is applicable to properties between the value of £125,000 and £250,000, award winning housebuilder Miller Homes is urging buyers to act fast to take advantage of the significant cost savings so that purchases are complete by 24th March 2012.
"The suspension of stamp duty, levied at one percent, has unquestionably assisted the housing market in the region over recent months," commented Steve McElroy sales director Miller Homes Yorkshire. "And, whilst many may fear that this will deter people from moving home, we urge prospective home movers to view the plethora of properties and options available from Miller Homes which can still make moving home an affordable possibility."
Committed to helping buyers from all walks of life, Miller Homes offers a range of incentives that include MiSwap – its unique home exchange scheme designed to help those who are struggling to sell their current home and MiWay – its equity loan scheme that helps buyers to confidently own 100% of their property but pay from only 80% of the price now - and the further 20% later. (Subject to terms and conditions). The percentage you receive will depend on your circumstances. Customers are able to arrange their own finance for up to 80% part of the fee, with Miller Homes providing the remaining amount.
"We also have a large number of properties priced under £125,000 which render them exempt from stamp duty," commented Steve. "You could purchase a contemporary apartment from just £77,500 at our Flaxton Court development ideally located between Leeds and Bradford or if city living is more appropriate, two bedroom mews homes at our h2010 riverside development are available from just £105,000."
Miller Homes currently has twelve developments throughout the region offering a range of properties from one bedroom apartments to five bedroom luxury homes.
Further information can be obtained by visiting millerhomes.co.uk.