WildChina introduces small group themed journeys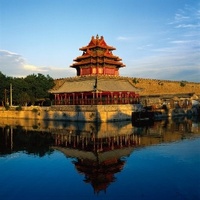 China - where the past, present and future can be experienced all in one. If this is your first and only chance to visit China, then this is the trip. Beijing, Xi'an and Shanghai present the classic images of China - imperial palaces stand side by side with skyscrapers. Beautiful Yunnan province in the southwest, known for its ethnic diversity, traditional lifestyles and stunning natural scenery, forms a contrast to the developed parts of China.
WildChina Founder Mei Zhang handcrafted this itinerary for her closest friends in 2009. We are now making it available for very small groups of 16 discerning travellers for the first time. Travellers will explore the imperial capitals of Beijing and Xi'an, gaining access to an emperor's childhood home at the Forbidden City, a largely un-restored section of the Great Wall and the famed Terracotta Warriors Museum. We then go off the beaten path, visiting villages and glaciers in the famed Tibetan area of Shangri-La and the UNESCO World Heritage site of Lijiang. Our journey ends in China's bustling financial centre of Shanghai - the "Paris of the East."
13-Day Chinese Treasures Trip
2012 Departures: Apr 11th | Jul 2nd, 16th | Aug 1st, 17st | Sep 3rd | Oct 12th
Price From: US $4,850*
12-Day, A Chinese Culinary Excursion Trip:
From the imperial capitals of Beijing and Xian - home to the Great Wall and Terracotta Warriors - to the south-western province of Sichuan where we can see Giant Pandas, to Shanghai and its colonial charms and towering skyscrapers, distinctive cooking techniques and flavours have developed in the streets, restaurants and homes throughout China.
WildChina has specially prepared this itinerary for travellers who would like to witness the classic sites of China while savouring the culinary specialties the country has to offer. Explore China with local guides and a WildChina Culinary Host. Learn to make all-time favourite, kungpao chicken, in a private kitchen. Take in the sights and sounds of Xi'an's bustling night market, where savoury lamb skewers roast over coals and sweet glutinous rice steam in bamboo. Learn how to select specialty red chillies and peppercorns after witnessing professional chefs artfully prepare Sichuanese dishes. Save these authentic recipes as treasured souvenirs, and join us to Experience China Differently.
2012 Departures: Apr 14th | May 12th | Sep 8th | Oct 20th
Price From: US$ 4,680*
10-Day Tea & Horse Caravan Road Trip:
The most daunting trade route in the world, passing through the mightiest mountain range on Earth, the Ancient Tea and Horse Caravan Road linked the fertile emerald teas of Yunnan and Sichuan to the arid landscapes of the Tibetan Plateau, serving as a vital route for isolated tribes who referred to it as the "Eternal Road." Remaining a virtual mystery to the West for over a millennium, the Road, its history and cultures are now at long last revealed in all of its stunning diversity.
Join Jeff Fuchs, the first westerner to have ever travelled the entire 5,000-kilometer (3,100-mile) route, on a trip to Yunnan retracing portions of the Road, sampling teas at their origin and studying the road's impact on ethnic minority villagers. In contrast to our shorter, private journey, retracing the Ancient Tea & Horse Caravan Trail; Yunnan, this small group departure (8-16 people) is a 10-day expedition led by Fuchs, who shares his unparalleled expertise on the diverse teas, cultures and landscapes along the historic trail.
We begin in China's far southwest, in subtropical Xishuangbanna, the original source of all tea, before heading north up the Ancient Tea and Horse Caravan Road to a former trading post, Shaxi, and further north to Lijiang, a UNESCO World Heritage Site, finally ending in the mountainous Tibetan region of "Shangri-La." Along the way, we hike through tea tree forests, participate in tea ceremonies and converse with traders and villagers.
2012 Departures: Apr 11th | Sep 12th
Price From: US $3,560*
*Prices are per person, land only. International & Domestic airfares are not included.
For further information, visit wildchina.com.