A list of beautiful destinations you should include on your travel wish list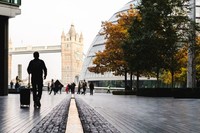 If you're just starting out, it's hard to know what destinations are worth the time and money. So if you have a little extra cash in your budget or want to plan for an upcoming vacation, here are some great places that might be on your radar.
1) New York City
It's no wonder this is one of the most popular tourist destinations in America! From Central Park to Times Square to the Statue of Liberty, there are so many iconic sites in this city that will make any traveler feel like they've arrived at their destination after visiting NYC. The best part about traveling here is that because it's such a large city, travelers can always find something new and exciting.
2) Atlanta
While this isn't the best-known city in America, it's actually one of the most exciting. The capital of Georgia, Atlanta, is home to over 500,000 people and a whole lot of culture. You can visit unique attractions like the World of Coca-Cola or take a stroll through Piedmont Park to see what's going on there.
3) Los Angeles
As a traveler, you've probably already heard how amazing LA is. This city has a ton to offer and since it's a place a lot of people want to visit, there are tons of different things for you to do no matter what your interests are. Plus, the weather here is always sunny and clear so you can go hiking in the mountains or visit the beach with ease.
4) London
From Big Ben to the London Eye, there's so much to see and do here. This is a place you can go if you want to party or if you'd rather spend your time at nice dinners and art exhibits. And of course, the best part about visiting this city is the amazing food you'll get to try! Don't miss out on trying some traditional British dishes here.
5) Paris
The city of love is definitely a place that should be on your travel wish list. You can't go wrong with visiting all the museums or taking a boat ride down the Seine River, but if you want an iconic experience, make sure you visit the Eiffel Tower at least once in your life.
6) Rome
The city of seven hills is one that's full of amazing history and beautiful architecture. If you're a photographer (or even if you aren't), this is definitely a place that will give you tons of great photo opportunities. You can also stop by the Colosseum and try some Italian cuisine, but whatever you do here, make sure you have a Roma Pass so that you can skip those long lines.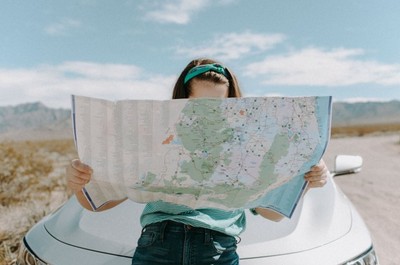 7) Hawaii
One of the most popular vacation destinations in America, Hawaii is a place everyone should visit at least once in their life. You'll find gorgeous beaches, mountains, and rainforests here. And of course, you can't go wrong with trying Hawaiian food like Kalua Pork or Lau Lau!
8) Miami
Miami is one of those places that's considered a gateway to Latin America, so it's definitely somewhere you should visit if you're interested in seeing the Caribbean and Central and South America. And of course, this city is famous for its amazing nightlife and beautiful beaches. It's also known as the American version of Rio de Janeiro – two cities that have a lot in common!
9) Tokio
If the USA and Europe aren't your top destinations, you might want to consider making a trip to Japan. This is a place where the traditional and the modern meet, so if this sounds like somewhere you'd like to visit, make sure you check in with a travel agent and see what dates work best. You won't regret visiting here!
10) Cairo
This city is rich in culture and history, so it's definitely somewhere you should visit if you love learning about other cultures. You'll have an opportunity to see all those pyramids and learn about Kleopatra and the ancient Egyptian gods and goddesses. There are also museums here that will make your trip to this Middle Eastern destination one you'll never forget!
11) Montevideo
This is a place that's often overlooked because it's not as well-known or popular as the other cities in Latin America. However, this city has its own charm and amazing things to do like visiting the Botanical Gardens or the Mercado del Puerto to eat some traditional Uruguayan food (like Chivito).
One of the best things about traveling is getting to experience new places and cultures. If you're looking for a more off-the-beaten-track destination, consider one of these amazing locations that will make your vacation unforgettable!