Take a stadium tour across Europe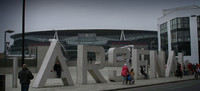 In the wealthy and prosperous world of football, elite clubs have been able to create grandiose, elaborate stadiums. These auditoriums of footballing extraordinariness not only showcase some of the most impressive talents in the game, they also encompass unique and mind-blowing atmospheres. For football aficionados, a tour across Europe to visit the most remarkable venues should be high up there on the bucket list.
England – The Emirates Stadium
The Emirates Stadium is only the second largest club stadium in England behind Old Trafford, but it is the most lavish and modern. Arsenal moved to the Emirates from Highbury in 2006 but have failed to win a Premier League title during their time there. This could have been in part due to the fact that they were unable to sign expensive players while they were paying off debts for the spectacular structure. The Gunners are in a much-improved financial position now, though, and are strong contenders to win the league. Bettors who play now and place a bet on Arsene Wenger's men will find good odds, as at the time of writing bookies are favouring Liverpool, Manchester City or Chelsea to win the league.
Spain – Camp Nou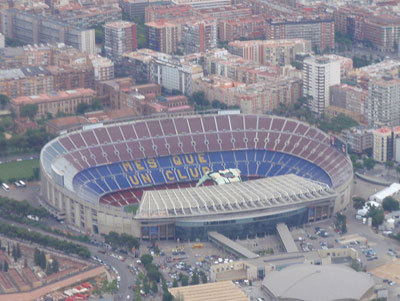 Camp Nou is legendary commentator Martin Tyler's favourite stadium. Home of the illustrious Barcelona football team, walking into this historical footballing coliseum is like stepping into holy ground. It seats nearly 100,000 people, and the best time to go would be during a Champions League fixture as the stadium would be likely to fill up. Barcelona's current offensive trident of Lionel Messi, Luis Suarez and Neymar is arguably the greatest attacking unit ever to have graced the game. To see them play live would be an absolute treat.
Germany – Allianz Arena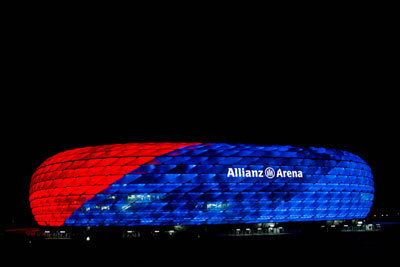 The Allianz Arena is home to the German giants Bayern Munich. Shaped like an enormous donut, it has foil air panels that can be lit up with white, red or blue light, making it a truly impressive sight to behold at night. The Reds actually share the stadium with TSV 1860 Munich at the moment, but after 2025 the second division side will have to find a new home. Watching the reigning champions would be sure to provide more thrills anyway, with the likes of Robert Lewandowski, Arjen Robben, and Arturo Vidal showing off their skills and tricks on the pitch.
France – Parc des Princes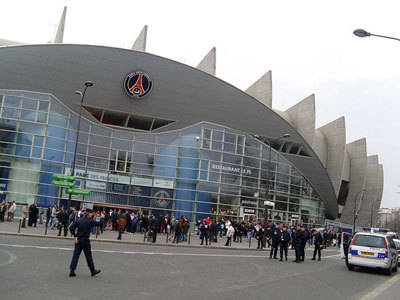 Paris Saint-Germain have played their home games at the Parc des Princes in Paris since 1974. In recent years, the French titans have totally dominated Ligue 1 and have become the equivalent of Bayern Munich in France. Unai Emery's side have won the French top flight for the last four years, but this season are struggling slightly. They are still well favoured to storm to the title, but it won't be a walk in the park (no pun intended). With 48,000 seats the stadium has the smallest capacity on this list, but is well-known for its vibrant and electric atmosphere.
If you have more time then there are a few other great stadiums to consider for your trip. The Santiago Bernabeu in Madrid, the San Siro in Milan, and Anfield in Liverpool are all worthy contenders for this list. Go and experience the captivating sounds, sights and smells in these footballing cathedrals.