Rugby loving expats feel more at home in the south of France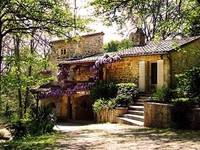 With the Six Nations Rugby Tournament in full swing now would be a timely reminder to British rugby loving fans that the majority of France's rugby clubs are located in the south of the country where there is, as one would expect, a large selection of beautiful rural retreats at very affordable prices in communities that share a passion for 'Le Rugby'.
Richard Way Editor of OverseasGuidesCompany.com said: "The French Rugby team, 'Les Blues' are renowned as one of the best international sides in the world and this has almost certainly helped keep the domestic game of rugby in the forefront of people's minds particularly as there are so many premier rugby clubs now supported throughout the South of France. With British passion for the game also on the rise, buying property in the south of France would not only be an enjoyable escape for a weekend of high octane rugby but could also prove to be a wise investment particularly in view of the rental rewards. It's easy to see why a number of English players have been unable to resist invitations to join clubs there, including Jonny Wilkinson, who is enjoying life playing for Toulon."
Rugby fans will not be disappointed by the choice of leading French clubs to support. In the South-West, Bayonne, Bordeaux and Biarritz each has a team in the premier division, called the Top 14. Staying in the South, but heading further eastwards, the residents of Toulouse love a good scrum down while further East again, Narbonne, Toulon, Perpignan and Montpellier each boasts a leading rugby team.
French agents beauxvillages.co.uk who work closely with OverseasGuidesCompany.com are currently marketing two properties in prime rugby country.
The first is an immaculate 2/3 bedroom property situated between Agen and Toulouse and just 50 minutes from Bergerac International Airport. This traditional stone built cottage offers all the trappings that one would expect of a property in this region and would make an ideal holiday home. It comes to the market at just 212,000 Euro and could rent for in the region of 800-1000 Euro per week..
The second property is a fabulous, architect designed, stone house built in a traditional Perigourdine style. Offering 6 bedrooms and 1.5 hectares of land it is ideally placed, being just 45 minutes to Bergerac and easily accessible to the A89 Auto-route for access to Bordeaux and Perigueux. Priced at 487,000 Euro the property could rent for 1500 Euros per week.
To understand the full step-by-step process to buying a property in France, collect The Overseas Guides Company's 'France Property Buying Guide' at: francebuyingguide.com/land_f.htm