Hit the pilgrim's trail when the pilgrims have gone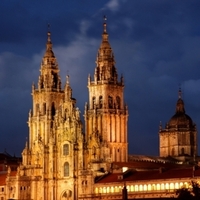 The Camino de Santiago trail to the tomb of St. James in north east Spain is one of the most popular Christian pilgrimages in the world and, consequently, Easter is the worst possible time of year to do it, with hordes of people and air fares at premium prices.

Once Easter has been and gone, when the crowds have dissipated, the airfares have dropped and the weather is warming up, then is the perfect time to enjoy the famous hike.

90% of people who take on the trail trek the last 100k of the 'French Way' to Camino de Santiago to qualify for the pilgrim's certificate, making it a very busy route. However Walks Worldwide offers a total of 5 other ways to complete the final 100 kilometres, all of which qualify for the certificate.

The total choice is: The French Way, The English Way, the Via de la Plata Way, The Portuguese Way, The Original Way and The French Way 'In Style' (including a 5* Parador and Country House Hotels).

One of the least trodden of the six paths is the 'The English Way', so called, because the first English pilgrims began to arrive by ship at Ferrol on the northern coast of Spain in the 14th Century, before commencing the final leg of the journey to the tomb of St. James.

Graded as moderate to demanding, the routes cross delightful countryside and pass through small towns and villages along the way. The route is well way-marked with official 'milestones', plaques, and painted yellow arrows on trees, stones and buildings.

The self-guided holidays, cost from £625 pp which includes 6 or 7 nights' accommodation (varies according to route chosen), most meals, baggage transfers, route notes and Pilgrim's Passport.

Fully-bonded, Walks Worldwide can book flights on request. For more information, visit walksworldwide.com.