Mallorca Rocks Hotel announces 'best line up yet'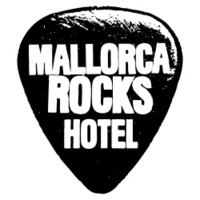 Mallorca Rocks Hotel is back for summer 2012 with its most exciting line-up to date. An incredible array of the most in-demand festival headliners and best breakthrough artists will take over the Mallorca Rocks Hotel during a 16 week-long, sun-drenched series of open-air gigs.
Mallorca Rocks Hotel will open and close its second season with performances from two of the UK's most popular acts of 2012. The hotel will be opened on 5th June by double BRIT Award winner (British Breakthrough Act and British Solo Male) Ed Sheeran whilst the closing party will include a performance from Two Door Cinema Club on 18th September to see off the summer season.
Over the 16 week season there will be performances from a huge variety of new talent and industry superstars including; Kasabian, Paolo Nutini, New Order, Bloc Party, Tinie Tempah, Example, Kaiser Chiefs, Chase & Status, Professor Green, Maverick Sabre, Labrinth, DJ Fresh presents FRESH/LIVE and Azealia Banks.
Mallorca Rocks Hotel will be holding gigs every Tuesday from 5th June with an incredible line up of musicians with debut appearances from some well known artists as well as some repeat visits from old favourites. Bloc Party will be making their 'Rocks' debut as part of their hugely anticipated return to the live scene along with New Order, one of the most highly acclaimed bands of the 80's who recently reformed to bring back their unique blend of acid house. Example will be returning for a fourth year following the epic rise from his first performance as a support act in 2009 to an awesome headlining performance last summer. Professor Green will be returning for a second year following his headline debut in 2011.
A brand new electronic night will be introduced into the 2012 Mallorca Rocks programme with 'WE ARE ROCKSTARS (W.A.R!)' making its debut in June. Held every Thursday at Mallorca Rocks Hotel, this night is the innovation of Mark Ronson and Zane Lowe who will be leading the line-up. W.A.R! has an eclectic line-up with a sensational mix of influential DJs and exciting new acts. Performances from Annie Mac, Example, Magnetic Man and the hottest duo in dubstep, Skream and Benga have been confirmed with additional special guests yet to be announced. Resident DJ's Doorly, Nicola Bear and Colin Peters will also be back behind the decks for 2012.
Zane Lowe is the Musical Director for the Ibiza Rocks Group which incorporates both Ibiza and Mallorca Rocks. Zane Lowe has been working hard to craft the best line-up for this summer's festival and said: "It's the best line up yet! It's great to have Rocks originals like Kasabian and the Kaisers back this year along with the biggest new artists in the world like Ed Sheeran and Tinie Tempah and this year will be the first ever show from Bloc Party. Best. Line up. Yet!"
Alfonso Giménez, Director of Marketing for Europe at Fiesta Hotels said; "When we set Mallorca Rocks in motion, we could not have imagined the incredible success of the last two seasons. Over 10,000 people came to our concerts last season, positioning the hotel as a true leader for live music in the Balearics. For 2012 we are expecting thousands more people, all who have one thing in common -the desire to have the best holiday of their lives".
The Mallorca Rocks Hotel complex is located in Calviá, one of the tourist hubs of the island. The complex consists of 328 apartments distributed in twelve separate blocks, surrounded by palm trees, gardens, a huge swimming pool and a vast sun terrace, where the concerts take place.
Tickets and hotel packages are available at mallorcarocks.com.