Discovery of black gold set to boost Albanian economic fortunes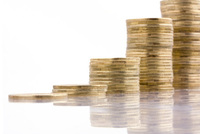 Albania, one of the highest economic growth markets in the south eastern European region made a discovery of massive oil deposits in the Albanian waters of the Adriatic Sea recently. Predicted to produce around 1 billion barrels of oil and provide large cash infusions, Albania's economy looks set to receive a further boost.
Indeed, the discovery has led the Balkan nation to consider how it will best spend its new found fortune given that Albania earns 10% of gross production and makes 50% of earnings from oil sales according to the standard contract that the government uses with foreign companies searching for oil.
Ravin Maharajah, Partner of Lalzit Bay Resort & Spa, the 5* luxury residential development located on Albania's Adriatic coastline comments, "There are very high hopes for an oil boom in Albania. Indeed, foreign direct investment into Albania derived from global conglomerates Shell and Petromanas joining in partnership to explore for oil in the country will no doubt increase, making a real impact on the Balkan nation.
"As well as banking on oil, the European Bank for Reconstruction and Development (EBRD) will assist the Albanian government in September 2012 with a project that aims to rejuvenate Albania's outdated railways with a particular focus on rehabilitating the Durres-Tirana railway line seeing as 40% of Albania's population is based there. This will no doubt help push more tourism into the area further boosting the nation's economic prospects."
Maharajah continues, "As a testament to Albania's potential, our customer base is constantly growing with interest rapidly increasing in our 5* resort. Indeed, the expectation of increased GDP growth as well as high visitor numbers in coming years thanks to a wider range of infrastructure projects such as the new railways, Lalzit Bay Resort & Spa will provide the perfect property investment opportunity for as little as €38,000.
Lalzit Bay Resort and Spa offers a premium, exclusive product to buyers who want the benefits of villa ownership including private gardens and terraces, exclusive services, and more privacy as well as a range of facilities including private swimming pools, a BBQ area, tennis courts and superb restaurants.
For those thinking about investing in a second home in one of the best performing growth markets in South Eastern Europe, look no further than the stunning apartments and villas at Lalzit Bay Resort.
For more information, visit lalzitbay.com.