Race is on for park group's pitch fee offer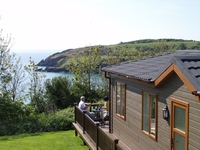 Park Holidays UK has issued a sporting challenge to couples and families considering buying a holiday caravan to enjoy Britain's summer of celebrations.

If they make their decision before the Olympic torch reaches its half-way point around Britain, they will pay only half the normal pitch fees for the rest of the year.

The company says that the offer, which could save buyers hundreds of pounds, is intended to help relieve the pressure on demand which intensifies as the summer holidays approach.

It will also allow customers to make the most of their new holiday homes during a year when both the Diamond Jubilee and the London Olympics will help create a party spirit on parks.

The torch began its 70-day round-Britain on 18 May, meaning that would-be buyers have until 25 June to take advantage of the half-fees offer and effectively enjoy a summer of free stays.

Although Park Holidays UK has previously offered discount pitch fees later in the year, this is by far the earliest point in the season when buyers have been able to take advantage of the savings.

The deal applies to any caravan holiday home or lodge bought on any of the group's 25 seaside holiday parks in South and West England.

"We have already noticed a substantial lift in demand for holiday homes in a year when many people have decided that Britain is the place to be," said Park Holidays UK director Tony Clish.

"This move will help us to cope with the pressure on completing sales in time for people to get the most out of their purchases this summer.

"For those who intend to sub-let their holiday home some of the time, it also means they will have to opportunity to make the maximum return on their holiday home investment.

"Just two days after the Olympic torch arrived in Britain, it was carried past our holiday parks in Devon - so we decided to use this as the starting gun for our pitch fees offer.

"But the clock is now ticking, and we hope to help as many people as possible over the finishing line over the next few weeks!" added Tony.

Photographs and descriptions of holiday homes available throughout the group are currently posted on the website of Park Holidays UK at ParkHolidays.co.uk.